Diva Degeneres! Ellen 'Like Dr. Jekyll And Mr. Hyde' — And Portia's Sick Of It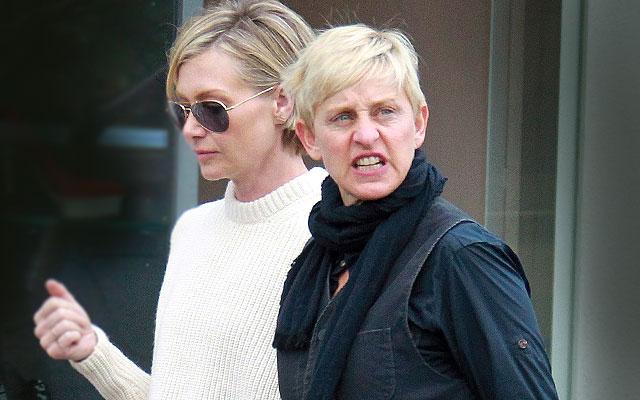 Ellen DeGeneres has amassed an army of fans thanks to her charming demeanor and fun personality — but an insider claims it's all an act based on lies!
"She's just not nice to people who work for her," a show insider told Life & Style of the 58-year-old not-so-funny comedian.
"She's like Dr. Jekyll and Mr. Hyde," continued the insider. "She's so nice to celebrities, but Ellen demands that junior staffers don't speak to her, touch her or even look at her."
Article continues below advertisement
Unfortunately for DeGeneres' 43-year-old wife, Portia de Rossi, the bad behavior continues once the talk show host leaves the studio.
"There are many instances when Portia will literally leave Ellen at the valet and go back into a restaurant and apologize to the waitstaff," a source close to the couple revealed.
"Portia sees Ellen changing, and it's not for the best," added the source. "She wants Ellen to grow older gracefully, not become the cranky old neighbor who yells at kids playing in the street!"