Mariah's Brother Rages Against 'Self-Obsessed' Diva For Refusal To Help Dying Sister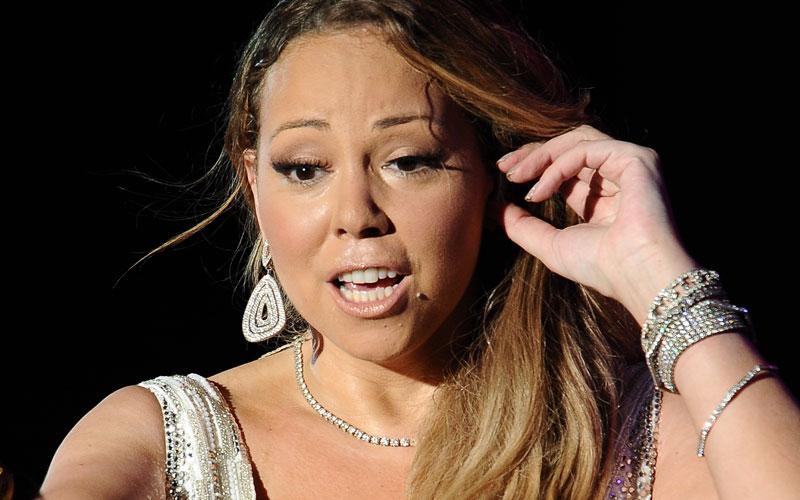 Mariah Carey's brother is raging against the "self-obsessed" singer, claiming she refuses to help their dying sister get the hospital treatment she needs to stay alive.
Even though Carey is worth hundreds of millions of dollars, Morgan Carey, 51, reveals that she has flat-out refused to chip in for medical bills for their sister Alison.
"She probably spends more on dog food than it would cost to make sure her sister gets properly cared for," sniped Morgan in an interview with The Sun.
Article continues below advertisement
"Your sister is dying and she is struggling and where are you?" Carey's brother demanded. "You think you are so fabulous, but you are a witch."
Carey and Morgan's sister, Alison, who is a 54-year-old mother of four children, needs to undergo spine and brain surgery.
"Mariah needs to step up. I flew in from Hawaii last year when Alison was taken off a ventilator, believing she was going to die," revealed Morgan. "My sister didn't even show up at the hospital."
"Thankfully Alison had a miraculous recovery but now she needs brain and spinal surgery and will be going into hospital any day," continued the distraught sibling. "Alison has desperately reached out to Mariah over and over again. We never hear back."
It was the same case, said Morgan, when he reached out to his 45-year-old famous sister after his wife suffered a tragic loss.
"I told Mariah my wife had miscarried and she never even responded to that email either," he noted. "But that's typical, because the world has to revolve around Mariah and there is no room in the world apart from her."
Article continues below advertisement
"It is so tragic that while she is out flashing her big diamond ring to anyone who will pay attention, she can't lift a finger to help her dying sister," said Morgan of Carey, who is engaged to 48-year-old Australian billionaire James Packer.
"When I think of Mariah, in spite of all her shortcomings and her betrayals of me, I think of her with pity and compassion, because I know how she had to grow up."