Exclusive
Mariah Carey's Sister Says She's Locked Up In A Psychiatric Ward Against Her Will: 'Tell Mariah To Get Me Out!'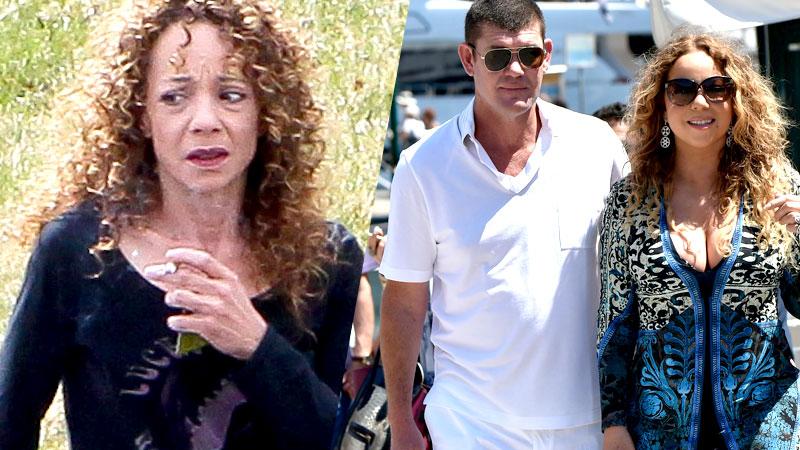 As Mariah Carey makes headlines over her latest relationship with billionaire James Packer, the singer's troubled sister is reportedly locked up in a New York hospital!
RadarOnline.com has exclusively learned that former prostitute Alison Carey, 54, was placed in the facility after suffering a severe head injury in a mysterious home attack three months prior.
Alison claimed that a mystery man stole jewelry from her apartment, and she woke up with a three-inch gash in the back of her head and a busted mouth.
Article continues below advertisement
"I don't remember getting in a car with this person, and I don't remember going to my house. But I remember being at my house and he was taking my jewelry," she said.
After that, Alison – a reported heroin addict – was placed in a Long Island psychiatric ward. The mother-of-four soon reached out to Radar, claiming she was being held against her will, and her famous sister had done nothing about it.
"I need a lawyer to get me out of this hospital because there is no reason to keep me in here for three months," Alison said in the exclusive interview.
Alison also claimed that when she refused to take a sedative at the hospital, staffers allegedly restrained her, and injured her rib cage in the process, saying: "They beat the living sh*t out of me that night!" she said.
Meanwhile, little sister Mariah was spotted in Spain and Italy with Australian billionaire James Packer. Later, she visited Jerusalem with her 4-year-old twins, Moroccan and Monroe.
At the end of her interview, Alison begged: "Please tell Mariah to get me out of here! She must know what's happened to me! I want out!"
Do you think she's telling the truth? Let us know in the comments below!