Presidential Election 2016
Dirty Tricks! Marco Rubio Claims Ted Cruz Is Secretly Sabotaging His Campaign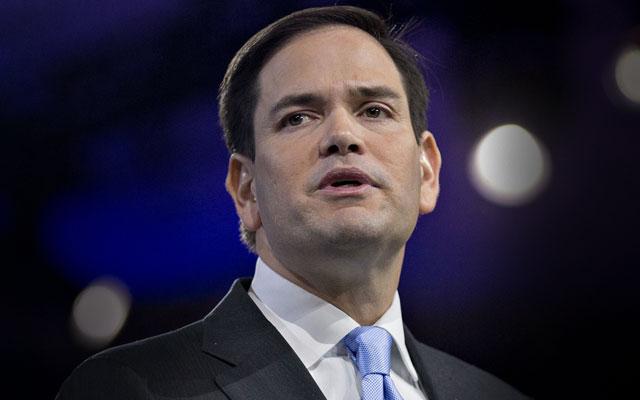 The bad news just keeps piling up for Marco Rubio, and Ted Cruz could be helping to spread it! The Florida Senator's spokesperson released a statement today claiming that Ted Cruz has been secretly sabotaging his campaign.
"Senator Cruz is up to his dirty tricks again spreading false rumors and lies," Rubio's spokesman told the New York Times.
Rubio has already been hit by rumors of an affair, ties to gay porn and a love child scandal, but he's not linking those to Cruz. Instead, Rubio's rep claimed that Cruz's campaign seemed to have sent emails to Rubio supporters in Hawaii urging them to read a recent CNN report about the candidate.
Article continues below advertisement
According to that report, a source close to Rubio said his advisers were urging him to consider dropping out of the campaign.
"He doesn't want to get killed in his home state," one source close the campaign told CNN. The same source then predicted that Rubio would "hurt his political future" if he didn't drop out immediately.
Cruz's campaign did not yet respond to Rubio, but it isn't the first time they've faced such allegations. In February, the candidate's team prematurely told supporters Ben Carson was dropping out of the race during the Iowa caucus. Cruz later apologized. Cruz's teams said they had no involvement with this email blast regarding Rubio, however.