Fighting Dirty! Madonna Hires PIs To Spy On Ex Guy Ritchie & Son Rocco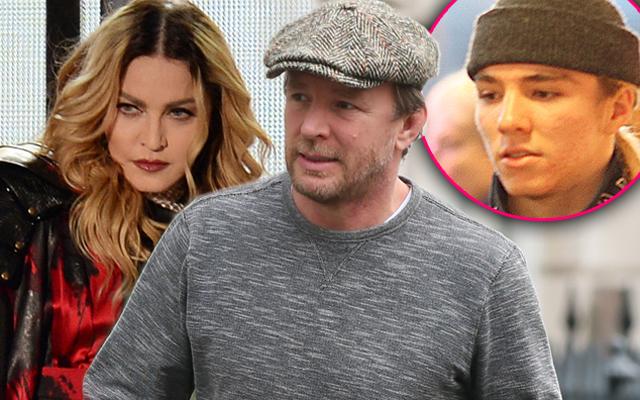 Madonna's nasty custody battle with ex-husband Guy Ritchie over her estranged son Rocco is far from over! After a New York City court judge ordered the 57-year-old singer and Ritchie come up with their own custody arrangement earlier this week, RadarOnline.com has exclusively learned that Madge is ready to fight dirty.
"Madonna is really pi**ed off right now. She's said she was hoping that the judge was going to order Rocco to come back and he did not," the source explained. "She's said she was relying on the judge to do that and she feels that the system failed her."
Article continues below advertisement
So, according to the source, she's taking matters into her own hands.
"Madonna has hired private investigators on both her ex and her son," the source said. As Radar previously reported, Rocco, 15, has been living with his 47-year-old father in London since December, and has refused to return home to the United States to live with the "Material Girl."
"The P.I.'s have already discovered that Rocco has few rules and regulations with his dad."
"Madonna is flipping out," the source claimed. "Rocco's father is turning a blind eye to everything that he does and he is trying to buy his affection."
"She is so incredibly angry and upset by all of this and is blaming it all on Guy," the insider told Radar. "She is not mad at Rocco because he is just a kid. He is her son. She is furious at Guy though."
So will there ever be a conclusion to this saga? According to the source, that will come sooner than one might expect.
Article continues below advertisement
"Everyone around Madonna knows that she is going to back Guy into a corner and he will be forced to mediate this situation. No one wants to f*ck with Madonna like this, not even him," said the source.
Yesterday, Madonna posted yet another cryptic photo on her Instagram, along with a caption that started off with the words, "Knowledge is Power."
Do you think that Rocco is better off with his father Guy Ritchie in London, or should he return to the U.S. to live with Madonna? Tell us your thoughts in the comments below.