Leah Messer Refuses To Make Hungry Daughters Breakfast Before School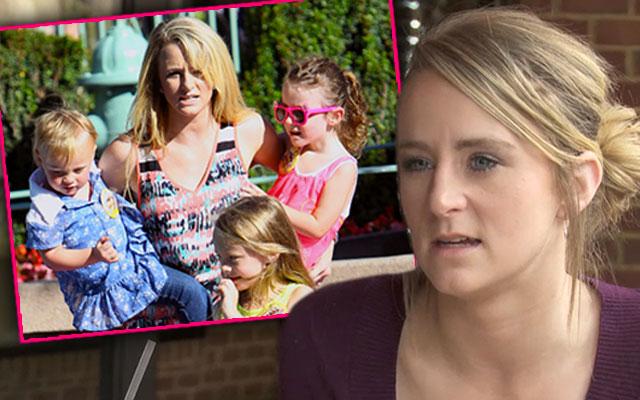 Leah Messer's rehab stint for stress and depression didn't help cure her monster mom behavior! The 23-year-old's twin daughters were brought to tears when their mother refused to make them breakfast on the season premiere of Teen Mom 2.
Messer, who lost full custody of Ali and Aleeah, 5, to ex-husband Corey Simms in October, struggled to get her twins to class on time days before the devastating ruling.
Article continues below advertisement
"Since school starts at 7:15, it's been really hard waking up early enough to get out of the door," she said.
During the 45-minute drive, her daughters begged their mother to stop at a store to buy them breakfast and lunch instead of waiting to eat at school.
"But I want something," Aleeah screamed. "I don't trust you, take me back home. You're always worrying about everything else except for going to pick us up and giving us lunch."
Aleeah fired the ultimate dig when she compared Messer's bad mom behavior to her father and stepmother's parenting.
"I'm cold and I don't have nothing to eat," she cried. "You never get us up for breakfast. Daddy and Miranda do!"
Messer snapped back, "I'm not daddy and Miranda first of all! I'm not cooking breakfast when we already have to get up at 5 o'clock."
But the drama didn't stop there, as Gracie complained once again when she returned from school.
"We don't have anything to drink," she yelled. "God, you don't even have nothing. Dang it, mom!"
Despite losing custody because she constantly dropped her daughters off late to school, Messer won 50/50 custody of her twins in January.
Teen Mom 2 airs Mondays at 10/9c on MTV.