Friends In Low Places? KKK Leader Endorses Hillary Clinton!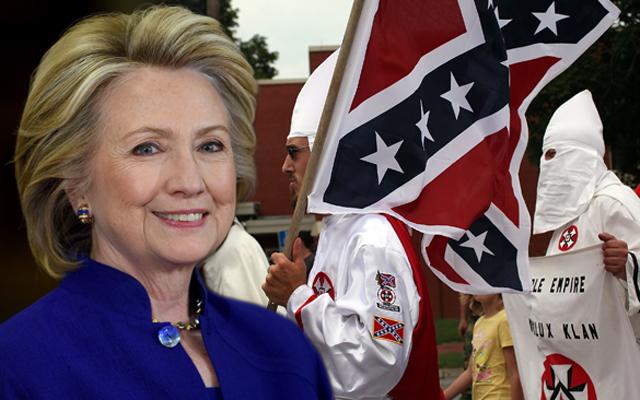 Hillary Clinton wants all the support she can get, but she might not be posting this endorsement on her campaign website! RadarOnline.com has learned that a leading member of the KKK has announced that he believes Clinton is the candidate who best represents racist values.
The presidential candidate has been fighting an email scandal, potential tax cover-ups, and Caitlyn Jenner. But now that the grand dragon of the Ku Klux Klan's California chapter, Will Quigg, admitted that he is backing Clinton, it could be yet another battle for the beleaguered candidate.
Article continues below advertisement
Only a few months ago, Quigg tweeted his support for another presidential candidate: Donald Trump. He wrote that Trump was "the only hope we have of getting WHITE AMERICA BACK!" But Quigg said that was before he figured what Clinton's "main agenda" was.
Clinton has yet to respond to the endorsement.