Presidential Election 2016
She's A 'F***ing Liar!' Caitlyn Jenner Takes Hillary-Bashing To A New Level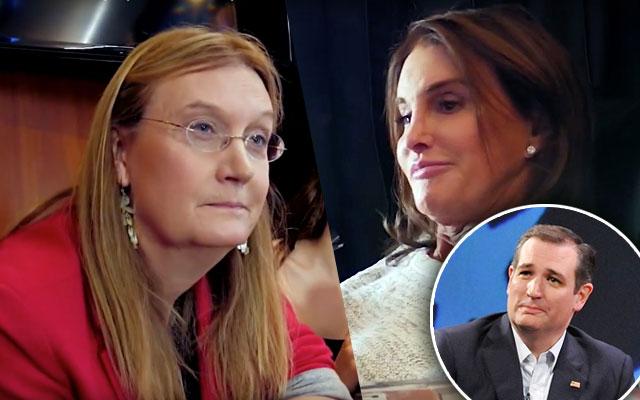 Caitlyn Jenner is becoming one of the most outrageous voices of the 2016 presidential race! The reality star turned trans icon has already expressed her distaste for Hillary Clinton and support for Ted Cruz. But the 66-year-old let even more political sparks fly when she was asked to choose between Clinton and Donald Trump on her reality show, I Am Cait.
In a preview for the upcoming episode, Jenner is shown being asked about her opinion on Trump. The staunch Republican admitted she's not a "big fan" of the candidate, but said she thinks he would be strong on women's issues.
Article continues below advertisement
"I think he would have a hard time with women when he doesn't even realize it," Jenner said. "And it doesn't mean he wouldn't be good for women's issues, I think he would be very good for women's issues."
Jenner's bus squad did not agree. "Kill me now," pal Jenny Boylan said. "Someone kill me now."
"I don't think he's out there to destroy women or takes things away or do any of that kind of stuff," Jenner insisted.
But when the subject turned to Clinton, tensions rose. Jenner was given an ultimatum: "Hillary Clinton or Donald Trump?"
"Oh my God! Yes I would never ever ever vote for Hillary," Jenner said. "We're done, if Hillary becomes President. The country is over."
Jenner then went on to call Hillary a "f***ing liar" and a "political hack!"
Do you agree with Jenner? Let us know in the comments!