'My Gut Was Telling Me This Was Wrong!' Hulk Reveals The Truth About Filming Sex Tape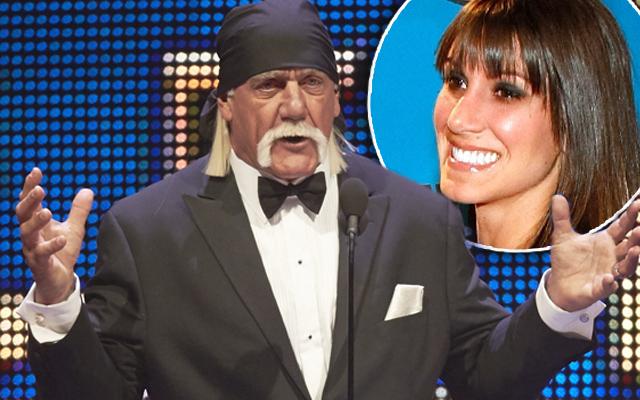 Hulk Hogan has finally revealed what happened behind closed doors as his infamous sex tape was filmed, RadarOnline.com has learned.
The former wrestler made his bombshell confession on the stand today in a Florida courtroom, as he testified in his $100M lawsuit against Gawker Media.
An entire courtroom looked on in stunned silence as he revealed how he came to sleep with Heather Clem, the wife of his best friend Bubba "The Love Sponge" Clem, and how it was filmed.
Article continues below advertisement
The Clems had an open marriage, and Hogan, born Terry Bollea, said he recalled when they approached him as a potential partner.
"I remember when I was approached it was a phone call …" he said. "Bubba and Heather were together in the car," and told him Heather wanted to see his penis.
Such talk continued for weeks, he testified under oath. "It got to the point where I said, 'Look man, knock it off. It's not funny.' … It turned into such a consistent thing that it was almost like a joke."
But before long, it took another turn.
"It was a situation where a lot of things were happening at the same time," Hogan, 62, said. "I'd tried unsuccessfully to get my wife Linda to come back … She verbally over and over would say, 'Eff you! I'm not coming back You're too old, you're too slow, you don't turn me on, I'm going to find somebody younger…'"
"I was depressed," he said. "It was like a low point in my life … when Bubba said, 'Hey man come over to the house, let's talk,' I was so desperate I went over there."
Article continues below advertisement
Then, "one thing led to another," he said. "I just let my guard down."
"When I got to the house, it was like a group hug when I came to the door. Heather just started kind of walking to the bedroom and I walked with her … It felt really crazy."
"Bubba walked in right behind, and said, 'Ok you guys I'm gonna go to my office,' and was like, 'Here's a condom.'"
"My gut was telling me that this was off, this was wrong," Hogan claimed. "And from the feeling I had, I said, 'Bubba you're not filming this are you?' He just lashed into me, 'What the hell is wrong with you? I'm your best friend. I would never do that to you.' It kind of just froze me in my track."
"Everything was just so surreal."
Hogan admitted that he slept with Heather "three, maybe for times."
"It was the only place that I actually felt safe …" he explained. "Those people made me fee like they loved me. And as weird as it felt, and as crazy as it sounds, at that time, it was the only thing that I had. It didn't even make sense but it just happened."
Watch his testimony here on a livestream of the trial, provided by Wild About Trial/Crime Watch Daily: