Former US Attorney Claims Grand Jury Is Investigating Hillary Clinton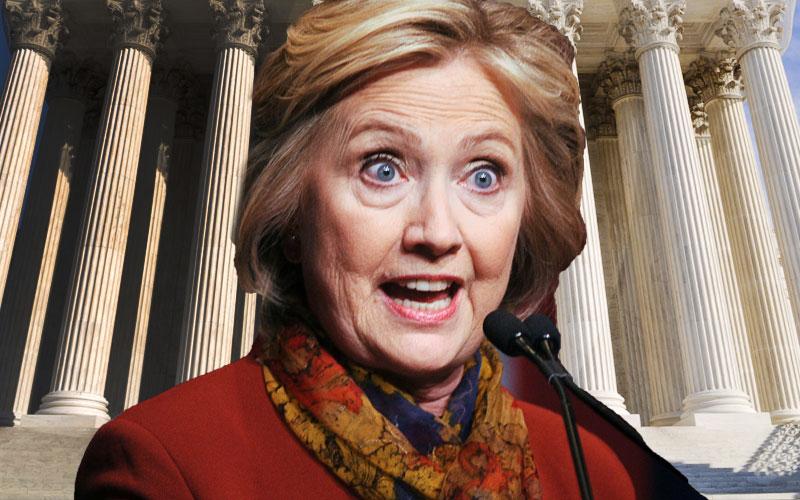 A former U.S. attorney made claims that a Grand Jury has been summoned to investigate Hillary Clinton over her email server scandal, RadarOnline.com has learned.
Joseph E. diGenova, a D.C. lawyer for four years, said he believes that two FBI investigations were underway on political corruption, one of which involved the presidential candidate.
"The Bureau has between 100 and 150 agents assigned to the case. They would not have that many people assigned to a classified information case," he told The Daily Caller on Wednesday. "Based on reports that agents are asking questions about the foundation, it seems to me it is the subject of a second prong of the investigation."
Article continues below advertisement
"My long experience as the United States Attorney and an independent counsel makes me conclude as a matter of professional judgment that a grand jury exists," diGenova continued. "It is readily apparent to me that there is at least a grand jury impaneled for the purposes of issuing subpoenas."
As Radar previously reported, Clinton took a fiery approach to the email scandal during Wednesday's Democratic debate at Miami Dade College in Florida.
When asked if she would consider dropping out of the race should she be indicted over the ordeal, Clinton became downright incensed.
"Oh, for goodness — it's not going to happen," she said, defending herself. "I'm not even answering that question."
The 68-year-old was later faced with recent poll results demonstrating that only 37 percent of Americans consider her honest and trustworthy.
"Obviously, it's painful for me to hear that," she added. "I have very much committed, to the best of my ability, my energies to helping people. I will continue to do that, to demonstrate by my past actions and levels of commitment and plans that people can count on me."
"I am not a natural politician like my husband and like President Obama," she added. "I can just hope that people see that I am fighting for them and that I can improve their lives."