Farrah Abraham Claims She's 'Surpassed' Kim K.: 'I'm Doing Very Well, If Not Better'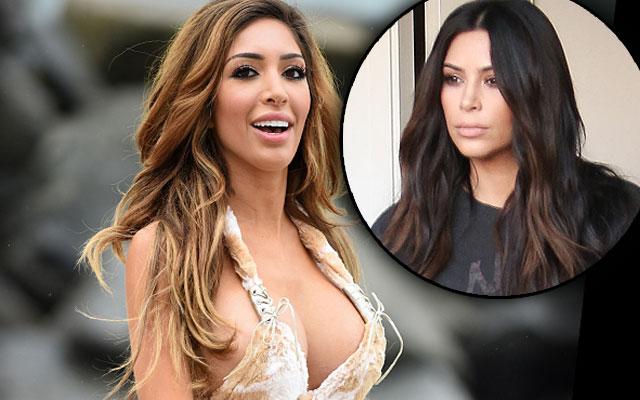 Look out Kim Kardashian, there may be a new reality star sitting on the popularity throne!
During an interview with the Nik Richie Podcast (via TooFab), set to be released in full on Monday, March 14, Farrah Abraham claimed that she's exceeded the Keeping Up With The Kardashians star in multiple categories.
"You are like Kim Kardashian," show host Richie said during their sit-down. "Anything Kim Kardashian says, automatic news. Do you put yourself into that category of Kardashian?"
Article continues below advertisement
"I've been beating out Kim on a lot of things," Abraham, 24, replied confidently.
When asked if she thought she'd surpassed the reality TV queen altogether, the Teen Mom OG star answered: "I think I've surpassed her in certain aspects. Then again, I conduct myself and my brand in a different way and my life in a very different journey."
"I think I'm doing very well, if not better," she added.
Though Abraham and Kardashian both rose to fame thanks to juicy sex tapes, it may take some time for the Teen Mom regular to achieve Kim's level of success. Just last year, the KUWTK star raked in a whopping $52.2 million.