Exclusive
Charlie Sheen Caught On Tape Threatening To Pay $20K To Have Ex-Fiancée's 'Head Kicked In'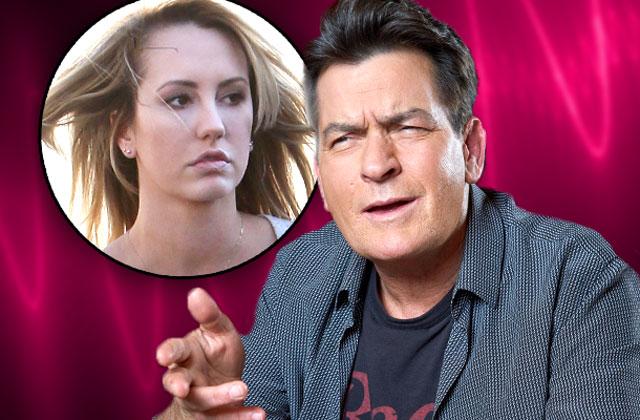 Charlie Sheen is so desperate to muzzle anyone he deems a threat that he's vowed to put a violent end to one of his exes if she doesn't shut her mouth.
The chilling revelation was caught on tape by one of the famous maniac's ex-lovers, and The National ENQUIRER has exclusively provided a transcript of the startling conversation to RadarOnline.com.
"This piece of s**t needs to be f***ing buried. … Family of gangsters. You get it," Sheen, 50, told the woman, whose identity Radar is protecting, of a planned retribution against his former fiancée Scottine Ross, aka Brett Rossi, after she sued him for assault and battery and HIV exposure.
Article continues below advertisement
"I can't be f***ing extorted," blasted the man, clearly Sheen, on the recording. "It's called treason. You know what treason is? It's punishable by death."
"What are you going to do?" the concerned ex-lover asked.
Sheen didn't mince words about his diabolical plan: "I'd rather spend 20-grand to have her head kicked in. Then people will realize, oh, it's dangerous."
As Radar reported in a bombshell world exclusive , the nearly 35-minute tapes proved that not only did Sheen, 50, admit to having unprotected sex with a woman after his HIV-positive diagnosis. But also, even more incredibly, she claimed he told her he was clean before they had sex.
For the full-length transcript of the disturbing tapes, pick up the latest issue of The National ENQUIRER, on stands now.