Exclusive
Charlie's Ex-Fiancée Sues For 'Physical, Emotional Abuse'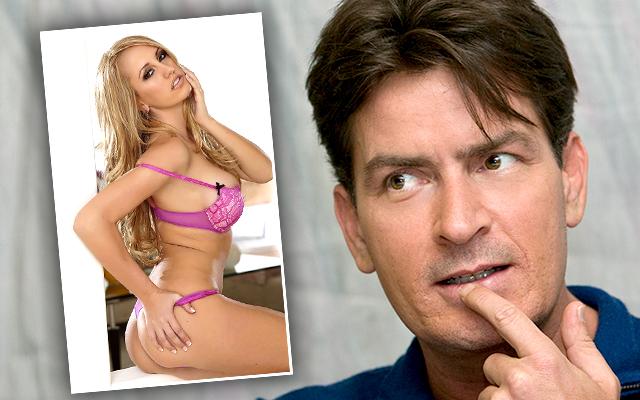 Charlie Sheen's ex-fiancee Scottine Sheen has sued him for assault, battery, and more in an explosive lawsuit that will tear the lid off of his HIV cover-up, RadarOnline.com has learned.
The 20-page complaint filed in Los Angeles on December 3 cites assault, battery, intentional infliction of emotional neglect, false imprisonment and negligence as the charges.
The lawsuit states that she's been trying to resolve their issues since early 2015. In late October, the suit claims, Charlie agreed to settle for $1 million and five percent of his Anger Management residuals. However, she claims he "reneged" on that and now she wants a jury trial.
Article continues below advertisement
Scottine claims she and Charlie first got together in November 2013 when he agreed to pay her $10,000 for "engaging in sexual intercourse." At that time, she admits, she signed an NDA, which she now calls "an illegal contract, one that is not recognized or enforced by law."
She says they "hit it off" and "fell in love," but she "soon discovered that Sheen would drink in excess and that he became a different person when he did so."
"He became violent and abusive and uncontrollable," the documents state, on one occasion even dragging her "out of the room by her arms and ... violently shaking her while screaming obscenities at her."
On another occasion, the suit claims, he "screamed at her, pushed her, cornered her, broke items in and around their home, threw items from their bedroom out the balcony window and into the pool, and shook her ..."
Article continues below advertisement
He repeatedly called her an "ungrateful b*tch" and barraged her with hateful texts, the suit claims.
After the outbursts, she says, he would apologize.
But the most shocking betrayal of all was around his HIV diagnosis, the lawsuit states.
Scottine and Charlie "had sexual intercourse on at least five occasions before she discovered medication in his medicine cabinet Truvada that was for the treatment of HIV."
"Shortly after this discovery, he admitted to her that he was HIV-positive. She told Sheen that he should have disclosed this to her before they ever engaged in sex. If he had disclosed this to her that he was HIV positive when they met for the very first time, she would never have engaged in sex with him."
In March, RadarOnline.com published disturbing photos that appeared to show Scottine with bruises Charlie allegedly gave her.
In addition, RadarOnline.com published an explosive video of Scottine fuming about the alleged abuse.
They broke up in October 2014.
Story developing.
UPDATE:
Sheen's attorney, Martin D. Singer, told RadarOnline.com, "Charlie Sheen intends to vigorously defend the lawsuit filed by Scottine Ross. We are confident that Mr. Sheen will prevail in this action and will prevail on his claims for affirmative relief against her."