Breaking Point! Beyonce & Jay Z Sleeping In Separate Bedrooms For Months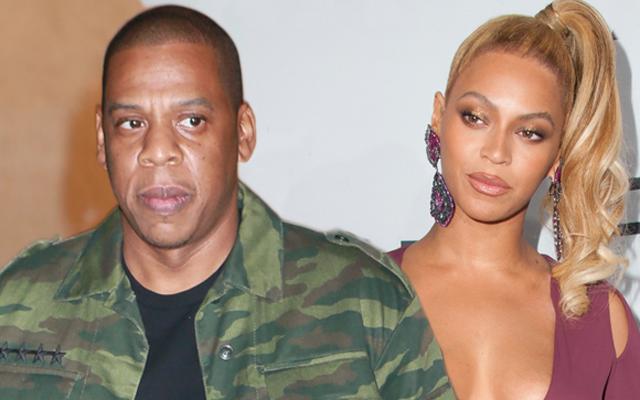 As Beyonce's fairytale marriage to Jay Z continues to crumble, RadarOnline.com has exclusively learned from a source close to the A-list couple that they are living separate lives, and have been sleeping in different bedrooms for months!
According to the insider, recent public appearances together are nothing more than an act, and it's a different story behind closed doors.
"It seems like Beyonce is never at home anymore!" the insider told RadarOnline.com.
Article continues below advertisement
"It seems like Beyonce has been out of the house as much as possible over the past couple of weeks," the source continued. "Meanwhile, Jay Z is in a shi**y mood lately and seems like he does not want to talk to anyone for any reason."
At the end of last year, RadarOnline.com broke the news that the parents to four-year-old Blue Ivy were drifting apart.
"They sleep in rooms on opposite sides of a long hallway, with Blue Ivy's room in between them," a well-connected source said at the time. And according to the staffer, this is still true!
"They continue to sleep in separate bedrooms and are hardly ever home at the same time anymore," added the source.
A recent report claims the final straw came on Feb. 20 at Beyonce pal Kelly Rowland's birthday party at Sunset Tower in L.A., when the diva singer reportedly revealed how unhappy she was with her failed marriage.
"She took off her wedding ring, held it in the air and told everyone that this would be one of the last times they would see it because she was ending her marriage," the eyewitness source told InTouch. "Friends and family tried to calm her down."
To make matters worse, the 46-year-old rapper is also currently involved in a nasty paternity battle with Rymir Satterthwaite, 22, who claims to be his son from a previous relationship.
Do you think that this is the end of the road for Beyonce and Jay Z? Tell us your thoughts below.