Ben Affleck Reveals Secret Meaning Behind Giant Back Tattoo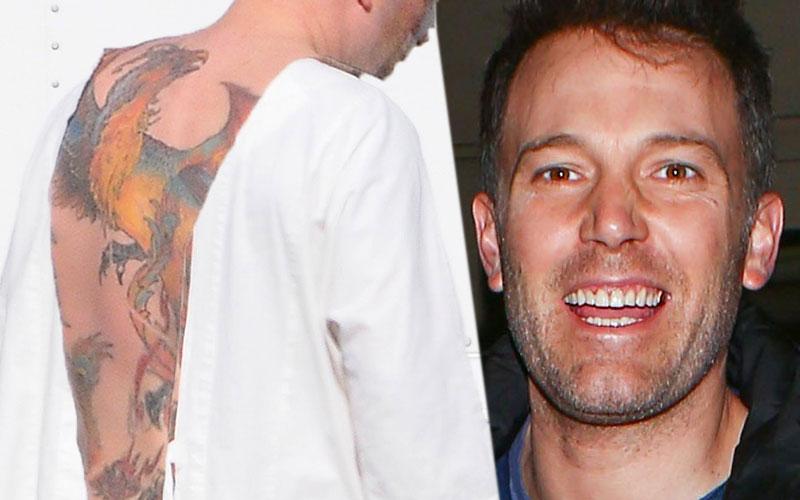 After facing widespread ridicule from critics - most notably from his ex girlfriend, Jennifer Lopez - Ben Affleck is finally speaking out to explain the gigantic, colorful tattoo that was recently photographed on his back.
"It's fake for a movie," the actor told Extra. "I actually do have a number of tattoos ... but I try to have them in places where you don't have to do a lot of cover up."
As Radar reported, Lopez said weeks ago of Affleck's tattoo, "It's awful! What are you doing," adding, "His tattoos always have too many colors, they shouldn't be so colorful. They should be cooler."
Article continues below advertisement
But while this particular tattoo may be temporary, Affleck has not ruled out getting another, saying, "They get sort of addictive, tattoos, after awhile."