Brangelina Nanny Crisis! Angie Fires The Kids' Hot Sitter After Brad Caught Flirting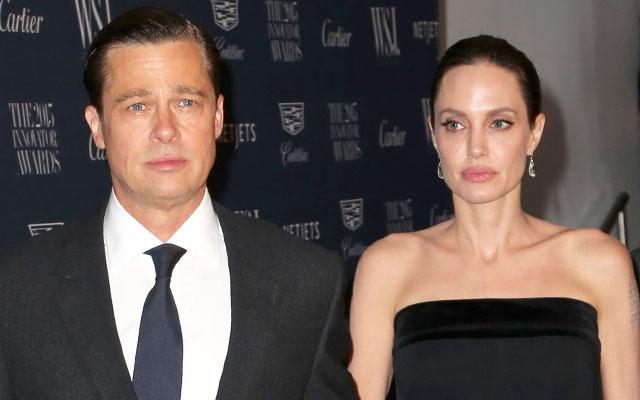 Brad Pitt and Angelina Jolie are the latest Hollywood couple to have a major nanny crisis, RadarOnline.com has learned. According to an insider, Angelina Jolie fired one of her kids' aides because the woman was crushing big-time on husband Brad Pitt.
Jolie, 40, first became suspicious when the gorgeous assistant struck up a close friendship with Pitt, 52, insiders claimed.
"Angie was happy with the team she had assembled and handpicked to be around her and the kids," dished an insider. "Of course lots of people want to work for a famous movie star, but they put them through a very strict filtering process."
Article continues below advertisement
"Brad was going in and out of Cambodia as his schedule would allow," the spy continued. "He is always well-liked by the staff and friendly with them, but it became obvious the nanny was flirting around him and being a little too friendly."
Jolie didn't "think anything happened between them, but she noticed the nanny was always at the pool when Brad was there," the source continued. "Her paranoia grew even further when she saw him fresh out of the shower wrapped in just a towel, getting some juice while the nanny was also in the kitchen with a big smile on her face."
"That was the final straw for Angie," dished the insider.
"She confronted the nanny and a huge screaming match erupted. Of course, she didn't hesitate to pull the trigger, and the nanny packed her things and was gone faster than you could imagine."
As Radar previously reported, Pitt and Jolie, who finally wed in 2014, have been plagued by marriage woes in recent months.
According to The National ENQUIRER, Jolie was busted flirting with a studly cameraman on the Cambodian set of First They Killed My Father.
Meanwhile, Pitt was spotted cozying up to a mystery blonde in Germany.
"Things have been tough for Brad and Angie," the source claimed. "They try to make sure they're in the same place, but it's so difficult."