Ailing Icon Zsa Zsa Gabor Hospitalized For Lung Complications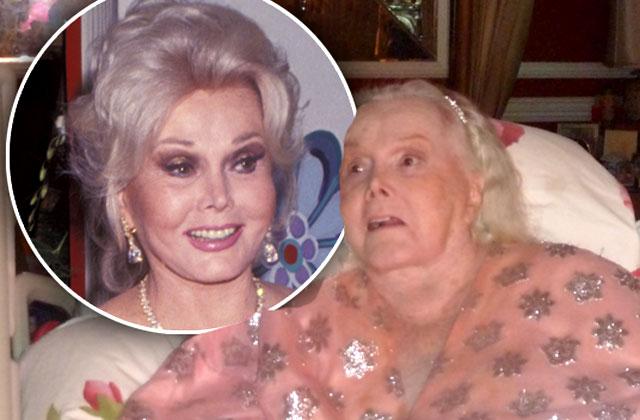 Hollywood legend Zsa Zsa Gabor has reportedly been rushed to the hospital just days after her 99th birthday.
Her ninth husband, Frédéric Prinz von Anhalt, 72, said that she has been suffering from breathing difficulties, and is set to have surgery in the near future.
She has been diagnosed with a lung infection possibly caused by her feeding tube, he revealed.
Sadly, the big screen starlet's most recent hospitalization comes after a slew of health issues over the last decade.
Article continues below advertisement
In 2002, Gabor was left partially paralyzed and wheelchair-bound after a serious car accident.
Three years later, the actress suffered a stroke. Then Gabor underwent a hip replacement surgery that resulted in complications including gangrene, leading most of her right leg to be amputated.
While she has not been seen in public in recent years, von Anhalt released pictures of his bedridden wife in light of her 94th birthday and the pair's 25th wedding anniversary.