Exclusive
'Unhappy' Zsa Zsa Gabor Confined To Her Deathbed In Sad Final Days — 3 Shocking Photos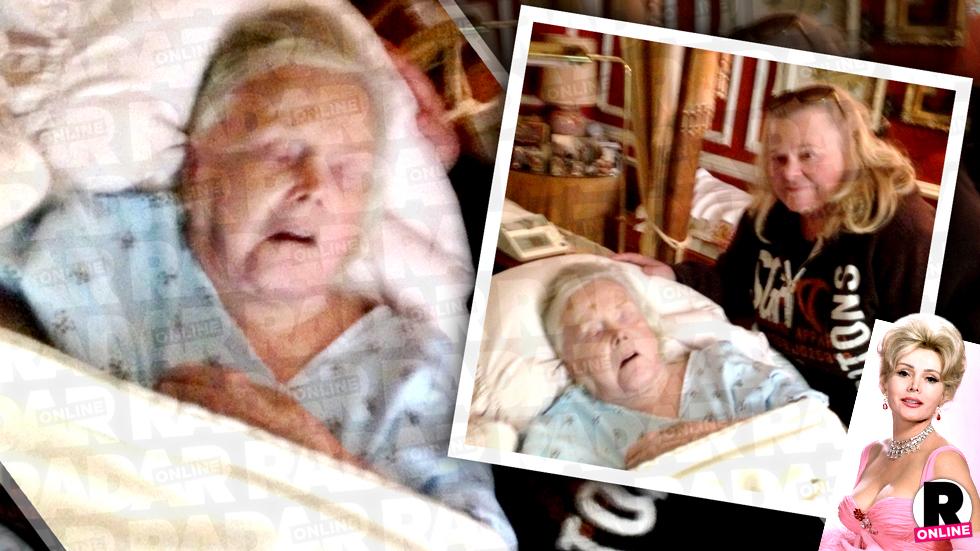 Zsa Zsa Gabor was once one of Hollywood's most glamorous actresses, but she's now bedridden and kept alive only by a feeding tube — and RadarOnline has the shocking photos of her sad final days.
"Why is she still alive?" only child Francesca Hilton asked in an exclusive interview with RadarOnline.com. "She's not really happy."
Gabor, 97, remarkably clings to life despite major health problems. In one recent scare, a priest was called to the hospital to perform last rites because her husband thought she was almost dead.
Article continues below advertisement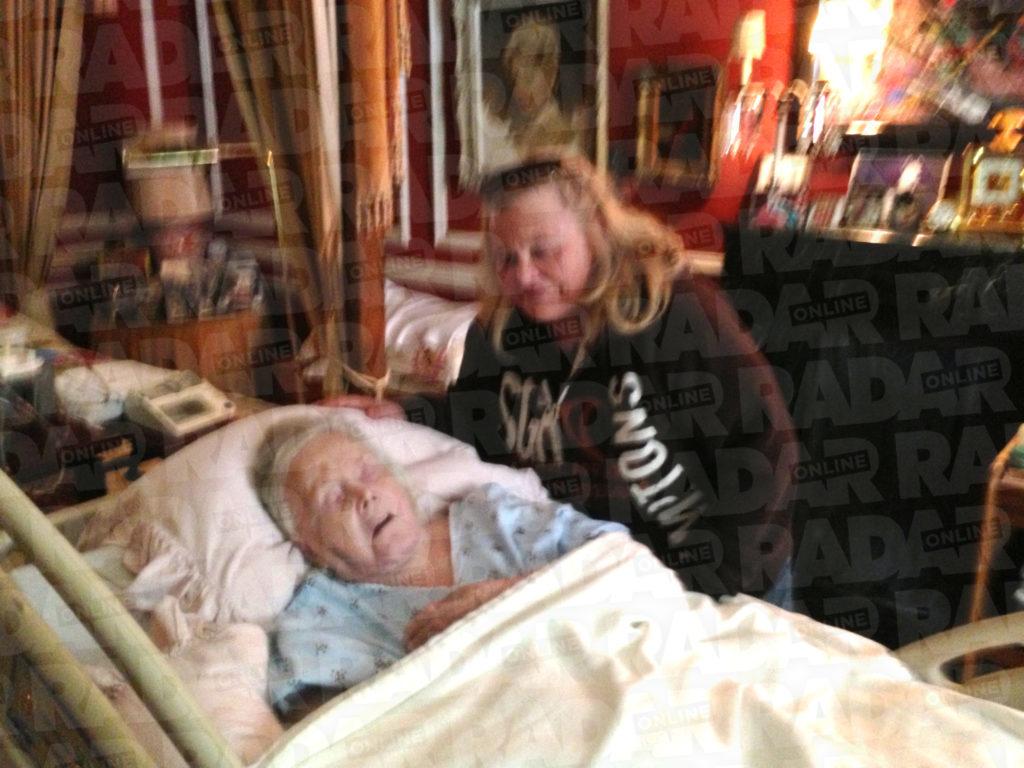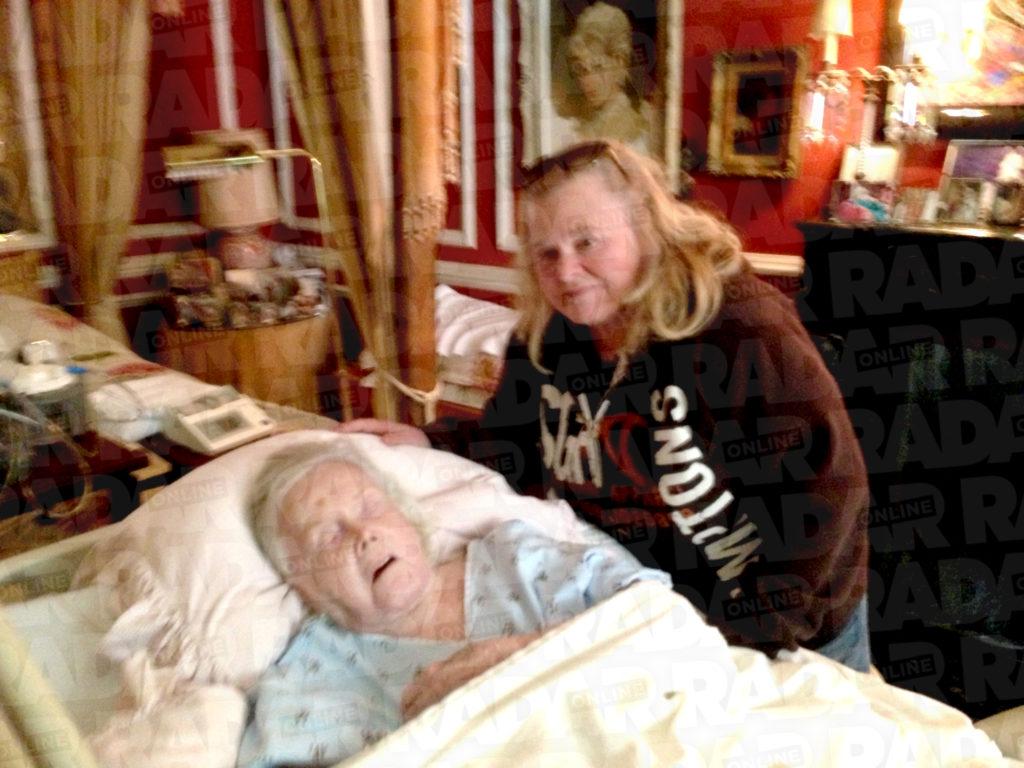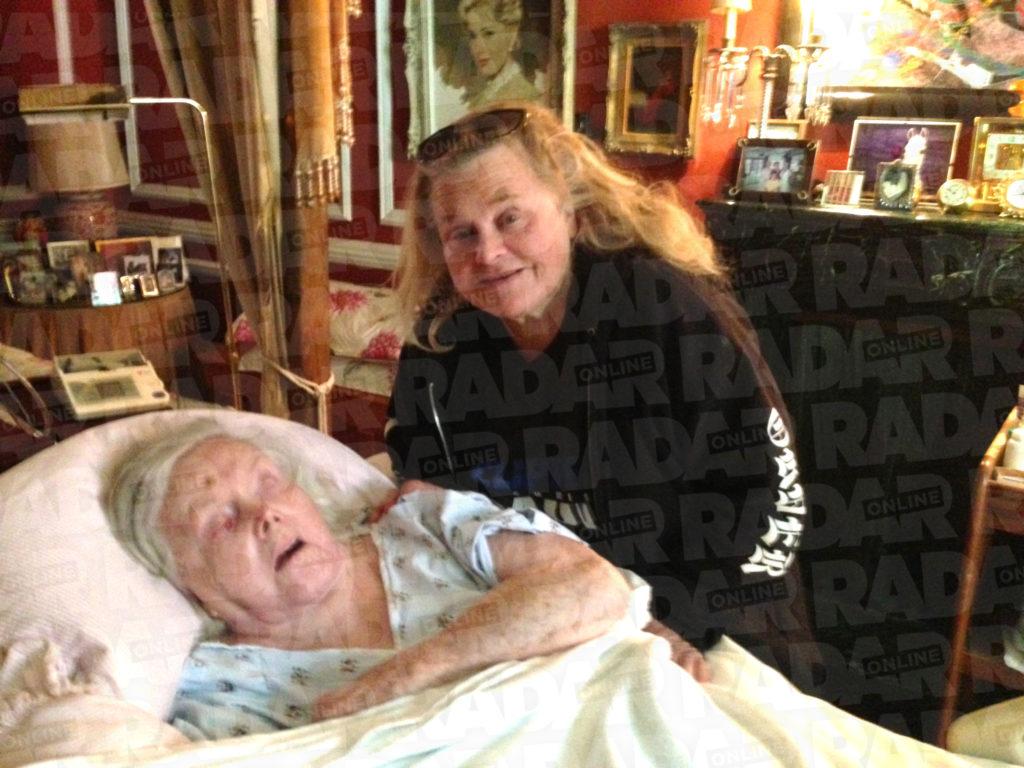 Husband Prinz Fredric von Anhalt told RadarOnline.com that while Gabor has declined in the last two years, she "could hang in another two years" as her doctor says her "heart and lungs are in perfect condition." Her mother lived to be 102, he claimed.
But photographs of Gabor exclusively obtained by RadarOnline.com show a faded beauty with her eyes shut tight and her face expressionless. The images were taken during her daughter's weekly visits to the Bel Air hilltop mansion, where Gabor is spending her sad last days.
Hilton, 67, claims her mother is unable to see or speak, but von Anhalt insists that's untrue, and that she sometimes asks for water, milk or juice, while watching a big screen TV in front of her bed.
Von Anhalt, 71, previously claimed that Gabor spoke up in September when she saw TV coverage of the death of Joan Rivers. "She said, 'She badmouthed us all. She deserved it. She's gone and I'm still here!'" he told The National ENQUIRER. "I thought that was sad but funny."
Article continues below advertisement
Her daughter scoffs at the suggestion her mother could have spoken — much less be aware enough to make such a comment about Rivers.
Hilton is allowed by a court order to visit each week, but sometimes the experience is too difficult for the daughter to stay the full hour, she says. Gabor squeezes her hand when Hilton whispers into her ear "Mommy, Mommy," she claims.
Von Anhalt insists that his wife was "very happy" when he put a photo of a turkey on her big television last week when he held his annual Thanksgiving turkey giveaway for the homeless in Los Angeles.
While she was confined to her bedroom, her home was used in the production of Michael Douglas' award-winning HBO film Behind The Candelabra in 2012. The mansion was the stand-in for Liberace's opulent home for the movie.
The home, where Gabor hosted A-list parties for President Ronald Reagan and Elizabeth Taylor, was recently sold to a buyer who agreed to allow Gabor and her husband to remain there until her death.