Exclusive
Rest In Peace: Zsa Zsa Gabor's Daughter Francesca Hilton To Be Buried Near Marilyn Monroe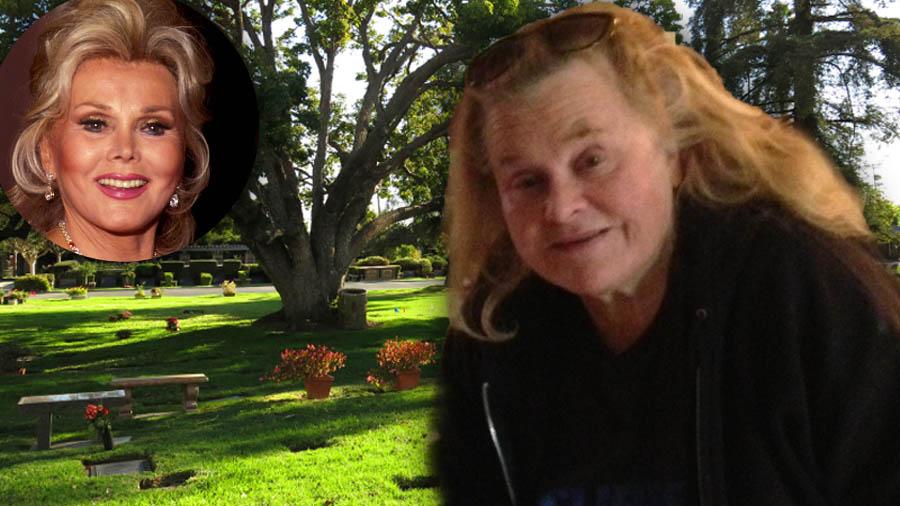 Zsa Zsa Gabor's daughter Francesca Hilton will finally rest in peace later this week. After a two-week controversy over the terms of her burial, RadarOnline.com has learned she will be buried in a Westwood cemetery in a private ceremony in a matter of days.
Her Hilton relatives, along with contributions from friends, paid for a small plot not far from Marilyn Monroe's crypt in the historic west Los Angeles cemetery. It's also where her famous aunt, Eva Gabor, is buried and where her mother, still alive at 97, is intended to be interred.
Article continues below advertisement
Hilton, who was 67 when she died on January 5, spent 10 days in a morgue as her stepfather Prinz Frederic von Anhalt publicly battled with her publicist Edward Lozzi over who should control final arrangements. The dispute came to an end when her billionaire brother Barron Hilton, 87, signed the paperwork claiming his sister's remains.
Several hundred family and friends gathered at West Hollywood's St. Ambrose Catholic Church Wednesday night for Hilton's funeral. Three of her nephews — Steve Hilton, Conrad Hilton III and Rick Hilton — represented the Hilton family at the funeral. Von Anhalt was not invited. In fact, two ex-marines were stationed at the church door to stop him in case he tried to attend.
Although she was the daughter of hotel magnate Conrad Hilton, Francesca was homeless when she died. As RadarOnline.com exclusively reported weeks before her death, Hilton was , except when she could scrap up enough cash to pay rent in a Hollywood flophouse.
"Her life was not easy," Conrad Hilton III told RadarOnline.com after the service. His aunt — who he called "a character" —suffered from living in the shadow of two famous and successful parents.
One friend called Hilton "a pre-Kardashian," a reference to how her mother and aunts — the Gabor sisters — created the Beverly Hills tradition of a glamorous family captivating the media.