Exclusive
Tragic End: Zsa Zsa Gabor's Daughter Francesca Hilton Still Unclaimed From Morgue As Family Feuds Over Corpse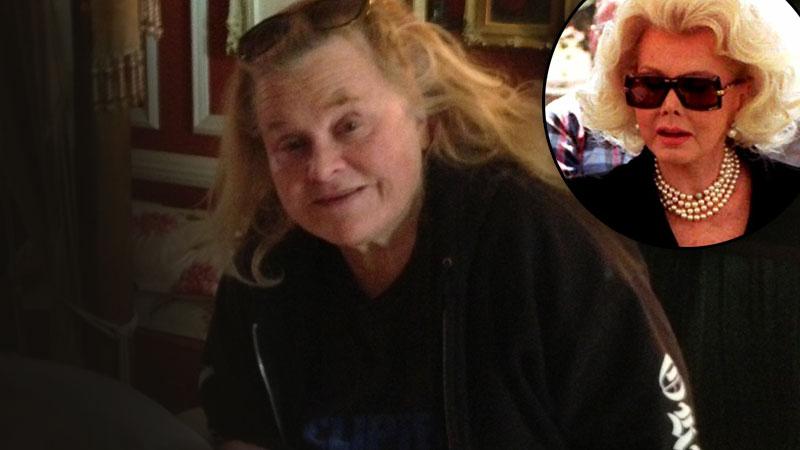 Francesca Hilton, homeless in the last months of her life, still has no final resting place nine days after her death at a West Hollywood restaurant. RadarOnline.com has learned that Zsa Zsa Gabor's daughter's corpse is still unclaimed at an L.A. Morgue as lawyers for her stepfather and brother discuss who has legal authority over her funeral arrangements.
A coroner's spokesperson told RadarOnline.com that her oldest brother, the billionaire Barron Hilton, is expected to sign the paperwork for a mortuary to pick up her body. But her mother's husband, Prinz Frederic von Anhalt, insists that only has the legal right. "My wife is the only heir," he told RadarOnline.com. "I have the law on my side."
Article continues below advertisement
"If we have to fight and I have to put a file on the desk, nobody will like that," von Anhalt said, referring to letters he claims he has written by Barron insisting Francesca was not a Hilton and not his sister. Barron won control of the hotel company his father built Francesca inherited only $100,000 after Conrad Hilton died in 1979.
Despite being the only daughter of the late hotel magnate and the great aunt of reality TV star Paris Hilton, Francesca lived her last months in her 1997 Toyota or a cheap Hollywood flophouse when she could scrape up the weekly rent. She was begging for money to buy food at a Beverly Hills fur shop just hours before she died at a West Hollywood diner on January 6.
Hilton family members have not responded to RadarOnline.com's requests for comment on the matter, but Francesca's lawyer tells RadarOnline.com it is his understanding her elderly brother is making arrangements for her to be taken to a funeral home. "I would expect the Hilton family to be taking care of that, not Frederic," attorney Kenneth Kossoff says. "He has no authority over her remains."
Von Anhalt says if the Hiltons are getting involved then they should take her body to Dallas, Texas, and bury her in the Hilton family plot where her father was laid to rest in 1979. She would want to be next to him, he suggests: "She would love me for it if I could arrange that, even though we have been fighting for 33 years."
Article continues below advertisement
Kossoff says his former client would prefer to be placed at Westwood Memorial Park in Los Angeles, where her aunt Eva Gabor was buried in 1995 and her mother, who is bedridden and blind, but still alive at 97, will likely be laid to rest. While von Anhalt insists there is no room for his stepdaughter there, Kossoff says there are efforts underway to find a spot for her.
The final solution may be two funerals for Francesca — one controlled by von Anhalt, who she battled with for access to her mother, and a second conducted by her closest friends.