Exclusive
Grave Dispute! Francesca Hilton's 'Despicable' Stepdad Prinz Frederic Von Anhalt Not Welcome At Her Funeral, Friend Says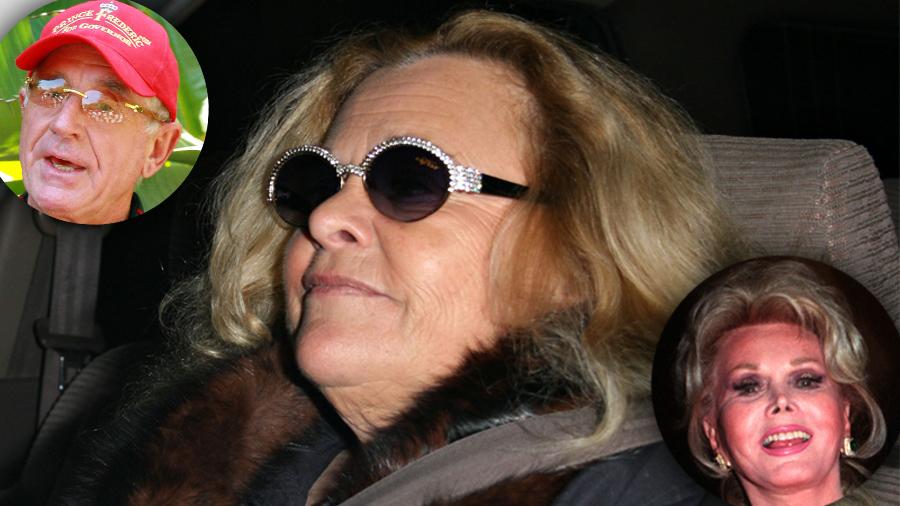 Francesca Hilton's family feud continues after her death. RadarOnline.com has learned that her stepfather, Prinz Frederic von Anhalt, is not welcome at her funeral after the two fought over her mother, Zsa Zsa Gabor.
No date or place has been set for Hilton's funeral, but it likely will be a private service next week with only her closest friends, her publicist and friend Edward Lozzi told RadarOnline.com.
Lawyers will get a restraining order to keep von Anhalt from crashing the funeral, if necessary, he added.
Article continues below advertisement
Von Anhalt and Lozzi have been in a weeklong battle for control of final arrangements for Hilton, 67, that reflects the bitter legal and public relations fight she waged with her stepfather until her death at a West Hollywood restaurant on January 5.
Hilton's body remains at the Los Angeles County coroner's morgue, where an autopsy was done Sunday to determine a cause of death. A ruling has been deferred until more testing is done, a coroner's spokesman said.
Von Anhalt is threatening a legal battle for the remains, since he claims he should control arrangements as the conservator for his wife — the bedridden, blind and mute Gabor, 97.
But the coroner will not release Hilton's remains to her stepfather, Los Angeles County Assistant Chief Coroner Ed Winter told RadarOnline.com.
Hilton, who is the daughter of Gabor and the late hotel magnate Conrad Hilton, was unmarried and had no children. RadarOnline.com has confirmed through multiple sources with knowledge of the situation that Steven Hilton, one of her older brothers, contacted the coroner over the weekend to express intentions to claim his sister's body for burial.
Article continues below advertisement
If the Hiltons claim the body, "then she should be buried next to her father in Texas and not here in Los Angeles," von Anhalt told RadarOnline.com.
"She always wanted to be with her father. That's what makes sense." Conrad Hilton is buried in Dallas, Texas.
Despite being a member of the wealthy Hilton family, she was homeless the last several months of her life, as RadarOnline.com previously reported.
"The Hiltons denied she as a family member," von Anhalt said. "This is why she didn't have any money."
But Lozzi told RadarOnline.com that von Anhalt should be blamed, not the Hiltons.
Gabor's conservatorship fund has several million dollars in it and could have been used to help her only child, he added. Instead, her stepfather was using it to allegedly "live the lifestyle of a rich Bel Air country gentlemen -- when Francesca Hilton needed money."
"Why did he not help her at all?" Lozzi asked.
"It would have been nice if her mother and father had helped her out. His excuse that the courts won't let me is a lie. He is a despicable person and he could have helped her. He completely left her out to dry."
Several dozen friends have already donated to the Francesca Hilton memorial fund, which is administered by her lawyer Kenneth Kossoff, he said.