Exclusive
Hilton Death Probe! Coroner Orders Autopsy For Zsa Zsa Gabor Daughter Francesca Hilton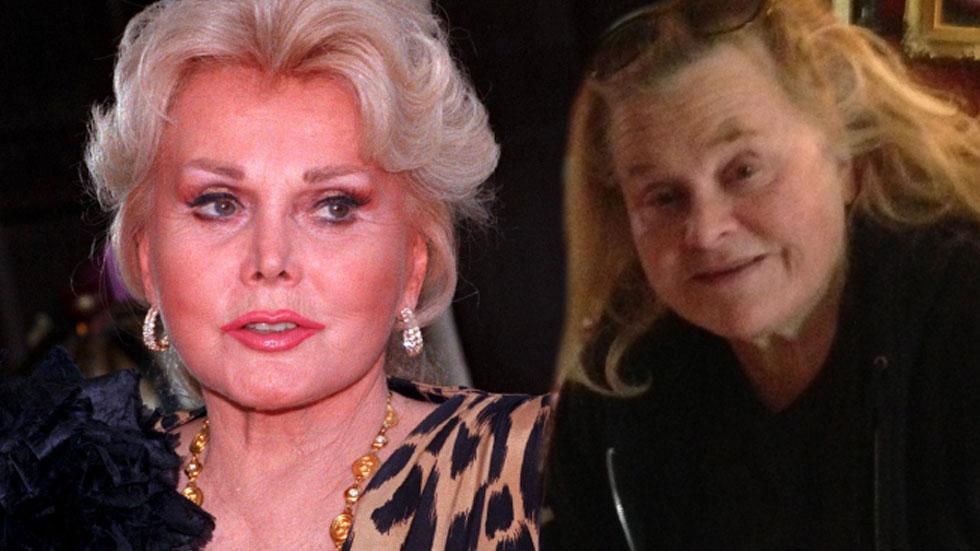 The Los Angeles County coroner performed an autopsy on Zsa Zsa Gabor's daughter Sunday to determine why Francesca Hilton dropped dead in West Hollywood a week ago, RadarOnline.com has learned exclusively.
While the emergency room doctor initially suspected Hilton, 67, suffered a fatal stroke, her stepfather Prince Frederic von Anhalt told Radar he wanted to rule out a suicide since she had told him previously she wanted to end her life.
Article continues below advertisement
As RadarOnline.com reported, Hilton was homeless in her last sad months, living in her 1997 Toyota Forerunner when she couldn't scrape up weekly rent for a room at a cheap Hollywood flophouse. "I live with murderers!" she told Radar last month.
Attempts by von Anhalt to clam his stepdaughter's body for burial were hampered last week when funeral home directors questioned if he had legal authority to make her arrangements, since her mother is still alive. But Gabor, 97, is bedridden and unable to speak, as Radar reported last month.
When von Anhalt had finally cleared the red tape Friday evening, he was again stopped from claiming Hilton's body by coroner's investigators who met him at the Cedars Sinai Medical Center morgue. He was surprised to learn that they decided to launch a probe of Hilton's death — something he had called for two days earlier in an interview with Radar. "I don't have a good feeling about that because she left so many messages on my phone."
Article continues below advertisement
Publicist Edward Lozzi says, "Everybody that really knows Francesca knows why she passed away. It was a massive heart attack caused by the stress of one Frederic von Anhalt." He told Radar he spoke to her on the phone just before her death.
While the autopsy was completed Sunday, it could be several weeks before an official cause of death is known.
A legal and public relations fight could be looming this week between some of Hilton's friends — including Lozzi — and von Anhalt for control of her remains and funeral services.
Hilton would be very upset to know that her stepfather — who she bitterly fought with over the years for access to her ailing mother — would be in charge of her arrangements, Lozzi told Radar.
Hilton is the daughter of the glamorous Gabor and hotel magnate Conrad Hilton, who died 35 years ago. But her wealthy Hilton brothers have been reluctant to get involved in resolving the dispute over their sister's funeral arrangements.