Exclusive
Tragic End: Zsa Zsa Gabor's Daughter Francesca Hilton Pawned Furs For Food & Begged For Cash In Final Hours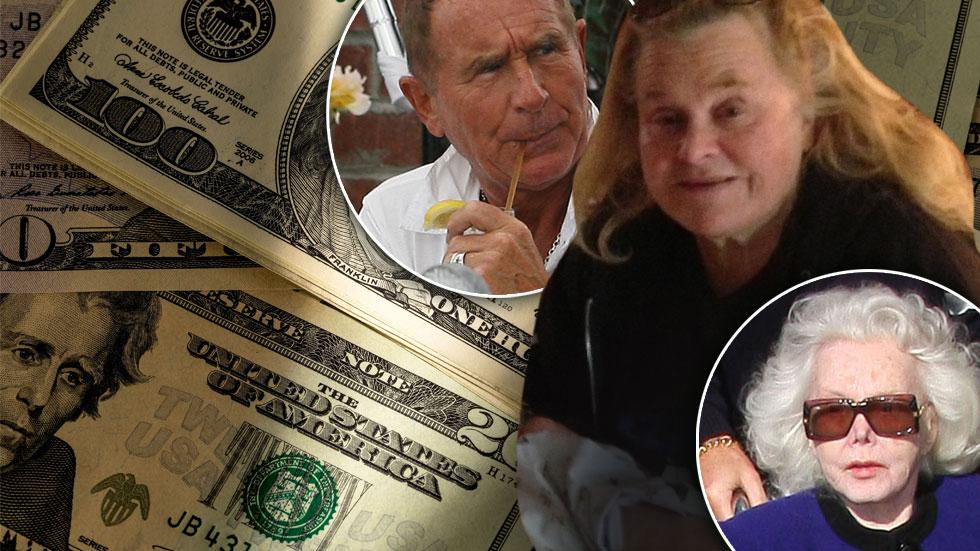 Zsa Zsa Gabor's daughter Francesca Hilton was truly at rock bottom in the days before her death: RadarOnline.com has learned that the daughter of Hollywood royalty spent her last sad hours begging for money in Beverly Hills so she could eat.
Hilton, 67, dropped dead Monday night from a stroke at a West Hollywood restaurant. She was dining on money given her by owners of a fur shop where she and her glamorous mother would visit during better years, someone who spoke with her just before her death told RadarOnline.com.
Article continues below advertisement
As RadarOnline.com recently reported, the only daughter of Gabor and hotel magnate Conrad Hilton has been living in her 1997 Toyota Forerunner on nights when she could not find money to stay in a Hollywood flophouse.
Hilton has been surviving on a meager Social Security check — earned from years as a photographer, publicist and stand up comedian, which she had been supplementing by pawning her expensive furs at a Beverly Hills fur store.
She spent several hours at that fur shop Monday afternoon, raiding the employees' refrigerator and socializing until the owner gave her cash for dinner, a friend of Hilton's tells RadarOnline.com.
Hilton has been "under extreme pressure" in recent months because of her legal battle with stepfather Prinz Frederic von Anhalt, publicist Ed Lozzi told RadarOnline.com. Von Anhalt was appointed conservator of Gabor, who at 97 is clinging to life on a feeding tube in her Bel Air bedroom.
Hilton was scheduled to make her weekly court-mandated visit to her mother's bedside Tuesday afternoon, von Anhalt said.
When he learned of his stepdaughter's death this morning in a call from RadarOnline.com, he could only say "Oh, God! Oh, God!"