'Fashion Police' Feud Rages On! Zendaya Snubs Giuliana One Year After Infamous On-Air Diss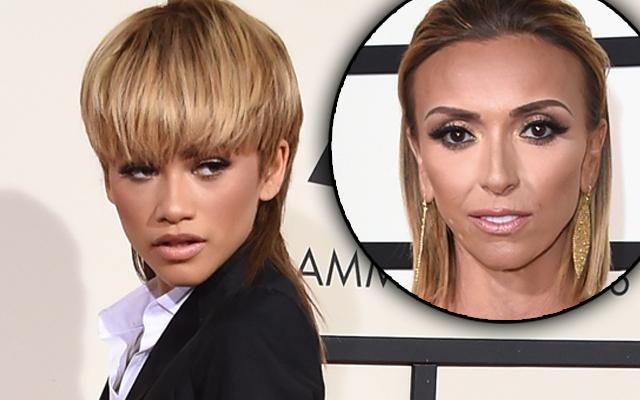 Zendaya Coleman is not one to let bygones be bygones —especially when it comes to her nemesis, Giuliana Rancic!
While walking the carpet at this year's Grammy Awards, the 19-year-old singer refused to be interviewed by E! Live From the Red Carpet reporter Rancic, RadarOnline.com has exclusively learned.
Instead, Coleman chose to do her interview with Ryan Seacrest.
"Zendaya's team would not allow Giuliana to interview her," a source close to Coleman told Radar. "They never will!"
Article continues below advertisement
The drama between the two women began on Fashion Police last year when Rancic, 41, infamously criticized Coleman for choosing to wear her hair in dreadlocks at the 2015 Academy Awards in February.
Rancic said that the starlet's hair "smelled like patchouli oil or weed."
Although the humiliated hostess denied that she meant the statement to be understood as a racist remark, the battle between the two resulted in Rancic's resignation as an E! News anchor.
Radar has learned that Rancic has been desperate to apologize on-air.
However, Coleman's team "wants no part of it," an insider insisted. "What's done is done."