Exclusive
Paris Jackson Desperate To 'Move Out' Of Grandparents Home — At Any Cost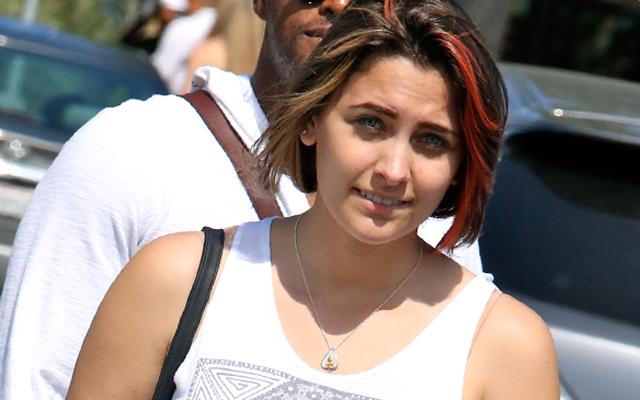 Paris Jackson does not become an adult for another two months, but she is already trying to make some very adult decisions!
RadarOnline.com has exclusively learned from a source close to the Jackson family that Paris has been at odds with her grandparents Katherine, 85, and Joe, 87, ever since she was recently photographed smoking cigarettes and getting a temporary tattoo against her families wishes.
Article continues below advertisement
As previously reported, Paris went back to live with her grandparents and siblings – Prince, 18, and Blanket, 13 – after she returned from a rehabilitation center last year following an alleged suicide attempt in 2013.
But following her split from her "first true love" Chester Castellaw, 19, at the end of last year, the troubled only daughter of late "King of Pop" Michael Jackson has been acting out and admitted last week that she has been attending A.A. meetings.
Now, according to the source, "Paris is just fighting with her grandparents non-stop and the only ones that she is opening up to right now are her friends. Katherine and Joe are just freaked out by the whole A.A. thing because they are old school and just don't understand it."
Although Paris is currently under court-appointed guardianship of Katherine until she turns 18 years old on April 2, "She told her grandmother that she wants out now," the source told Radar.
"Of course they told her absolutely not," the insider added. "But she is still trying to convince them that they should let her move in with her mother, Debbie Rowe, until her 18th birthday."
Do you think that Paris Jackson should be allowed to move out of Katherine and Joe Jackson's home? Tell us your thoughts below.