Paris Jackson & Chester Castellaw's Split Gets Nasty On Social Media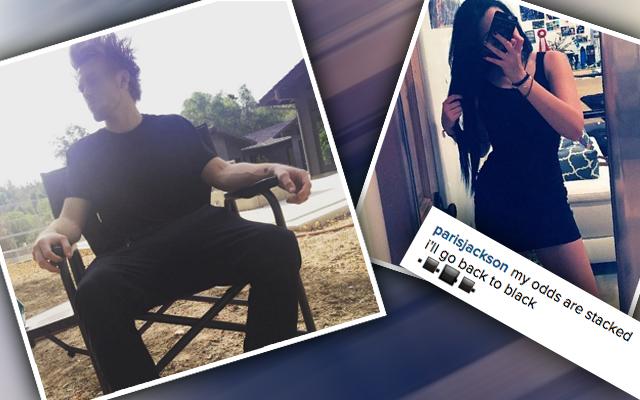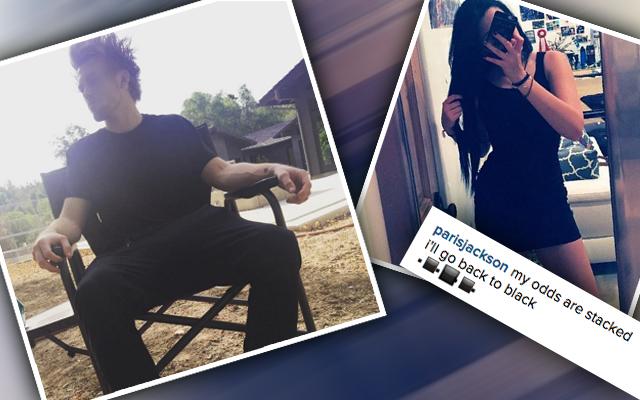 Paris Jackson and Chester Castellaw were not shy about sharing every detail of their intimate relationship on social media. But after the young lovers suddenly split this month – as RadarOnline.com was the first to report – the 17-year-old daughter of late King of Pop Michael Jackson has unfollowed and unfriended the man that she called her first true love. Click through these ten social media posts to learn why Paris told Castellaw to beat it!
Article continues below advertisement
When Castellaw, 19, posted this lonely solo shot on Instagram, he also deleted nearly every trace of his relationship with former girlfriend of almost one year from his social media accounts. Now, a source close to the Jackson family told Radar, "Paris is devastated and very heartbroken."
Paris quoted the late Amy Winehouse after her breakup and said, "My odds are stacked. I'll go back to black." According to the insider, "She just really wants her privacy right now."
Article continues below advertisement
Castellaw looked very alone after his split with the "You are not alone" singer's only daughter.
Article continues below advertisement
Castellaw's relationship with Jackson started to deteriorate when he began college at Cal State, Northridge, this past fall, insiders claimed.
"Reminder for those who are going through some deep shit right now," Paris wrote in the caption that accompanied this inspirational post. According to the insider, "Everyone in the Jackson family is very worried about her right now. Her self-esteem has gotten so much better in the past year, but this breakup is still a huge blow to her."
Article continues below advertisement
However, Castellaw posting this surely did not help to alleviate his former girlfriend's pain!
Luckily, Jackson has taken the high road and continues to show her fans that she's a tough chick. "Paris still will not tell anyone what happened to cause the breakup," said the source. "She is kind of shutting everyone out when it comes to the topic."
Article continues below advertisement
No matter what happens, "Paris is a fighter," added the Jackson family insider. "She will come out of this stronger for sure."