Sudden Split! Paris Jackson Breaks Up With 'First Love' Chester Castellaw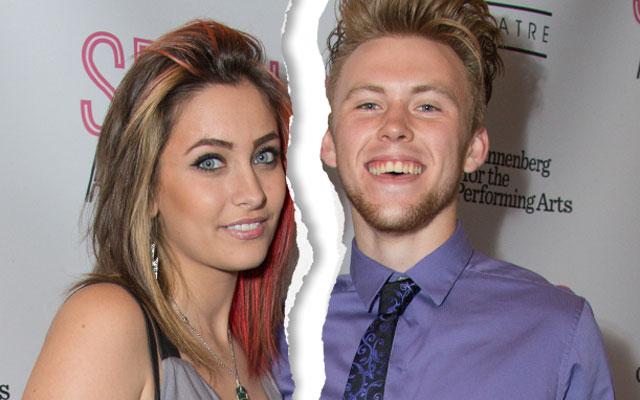 Paris Jackson and her boyfriend of almost one year, Chester Castellaw, have split and according to a source close to the Jackson family it did not end well!
"Paris broke up with Chester about three weeks ago and they are not on speaking terms right now," the source told RadarOnline.com exclusively.
Just last month, the 17-year-old was sporting what looked to be an engagement ring after changing her last name on social media to her soccer-player ex-boyfriend's last name, Castellaw.
Article continues below advertisement
However, after the former love-birds unfollowed each other on Instagram AND Twitter, the only daughter of late King of Pop Michael Jackson is now back to using her own last name.
Paris's guardians – grandmother Katherine, 85, and cousin TJ, 37, had supported her relationship with Castellaw, 19, until recently when she told her family that she wanted to marry him and that he did not care about the massive billion dollar inheritance that she will be coming into on her 18th birthday in just a few months.
But luckily, the troubled teens never walked down the aisle. As a final blow to her now former ex, Paris changed her name on Instagram to "Paris-Michael K. Jackson" and added a not-so-subtle quote that read, "No one saves us but ourselves. No one can and no one may. We ourselves must walk the path."
Just five hours ago, she also sent another poignant message to Castellaw in classic Jackson form by posting a video of herself and a friend dancing to her father's classic hit, "Beat It."