Mariah Carey's Pregnancy Secret Exposed! Why She Refuses To Have Fiancé's Kids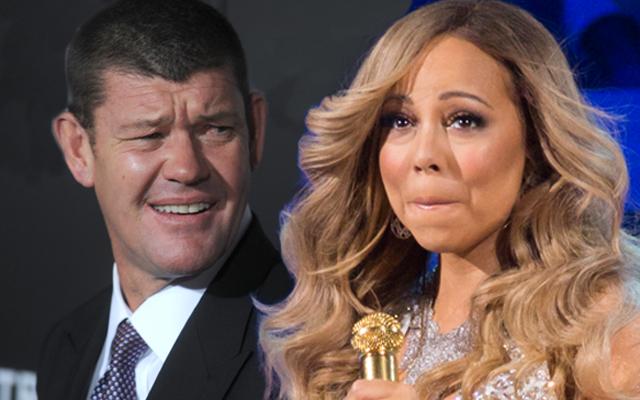 Mariah Carey's fairytale romance with her billionaire fiancé James Packer just became very complicated!
RadarOnline.com has exclusively learned that the 45-year-old mother of ex-husband Nick Cannon's 4-year-old twins, Monroe and Moroccan, "has changed her stance on wanting more kids and let James know that she was done!"
"Mariah's kids did not love the idea of her giving them a little brother or sister," said source. "They get jealous very easily and it would be very hard to bring another child into their existing family unit."
Article continues below advertisement
However, according to the source it is not only her children's jealousy that has caused her to decide to not bare any more children with Packer, who already has three children of his own with his ex-wife, Erica Baxter.
As RadarOnline.com previously reported, after a whirlwind romance that started last summer off the coast of France, Carey went on a crash diet that resulted in her losing a tremendous amount of weight prior to her engagement to Packer, 48, last month.
"Mariah is just so obsessed with her weight and her appearance right now," the source told RadarOnline.com. "Plus, James just loves the way that she looks and he tells her all the time how hot she is."
"Mariah's really in the best shape she's ever been in because of this super diet that she's been on for months," the source added. "She is terrified that, if she gets big again, she will lose her man."
Do you think that Mariah's decision to not have any more kids is the right one? Tell us your thoughts below.