Former Detective Claims P. Diddy Hired Tupac's Killer In 1996 Shooting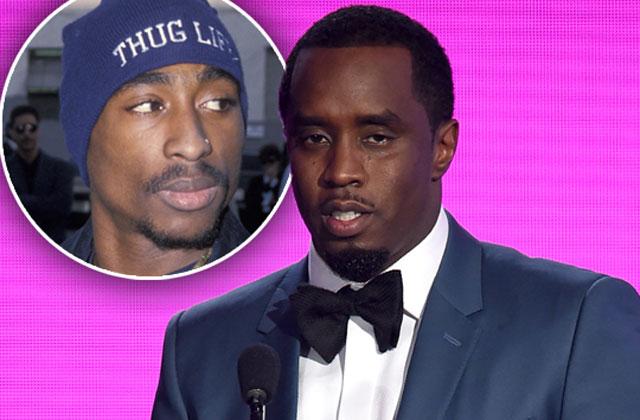 In an explsoive documentary, retired LAPD detective Greg Kading shared shocking revelations from the infamous murders of legendary rappers Christopher Wallace (Biggie Smalls) and Tupac Shakur in 1996, alleging that pal Sean "P. Diddy" Combs played a part in the deadly events.
The former cop, who led a special investigation on the shootings in 2006 when the case was reopened, claimed that Combs had hired Crips gang member Duane Keith "Keffe D" Davis to kill Shakur and his manager, Marion Hugh "Suge" Knight, for $1 million, the Huffington Post reports.
Article continues below advertisement
However, on September 7, 1996, it was Keffe's nephew Orlando "Baby Lane" Anderson who shot the 25-year-old rapper dead, according to the ex cop. Suge remained unharmed following the deadly attack.
Kading believes that in retaliation, Knight hired Bloods gang member Wardell "Poochie" Fouse to take out Biggie Smalls for $13,000.
The hip-hop icon was killed just six months after Shakur.
"If his intention was to just get away with it, so to speak," Kading told HuffPost of Keffe D, "it would have been very easy for him to not include all the details that he did."
Watch the Video on RadarOnline.com:
Combs did not return calls from the publication for comment. However, in 2011, during an interview with LA Weekly, the rapper blasted claims of his involvement in the case, calling them "pure fiction and completely ridiculous."
Murder Rap is available on iTunes and is set to debut on Netflix this spring.