Kylie Jenner Breaks Down In Tears Over Not Being Pregnant Or Married To Tyga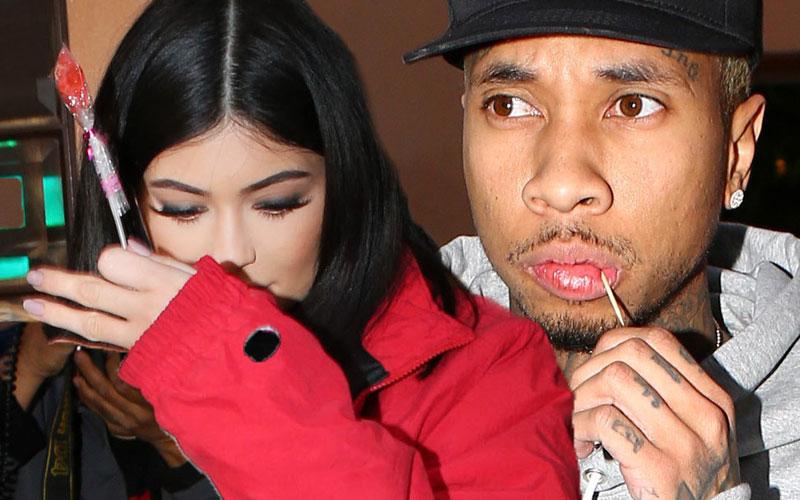 But then, things got more emotional as she turned the tables and told her 26-year-old boyfriend that she's too young to have his babies anyway. "Because I'm a f*cking infant child, and I don't want to be married or have a baby right now."
Article continues below advertisement
Tyga interjected, insisting that Kylie is a woman, and not a child. As Radar reported, the financially strapped rapper has taken a lot of heat for dating the teen - so much so that their relationship sparked a family feud that rages on to this day.
Now, as Tyga's baby mama Blac Chyna dates Kylie's brother Rob Kardashian, there has been more pressure than ever for Kyga to make their relationship work. Is the stress just too much for the 18-year-old to handle? Sound off in the comments section below.