Transgender Model Mia Isabella EXPOSES Tyga Over Forbidden Fling — See The Proof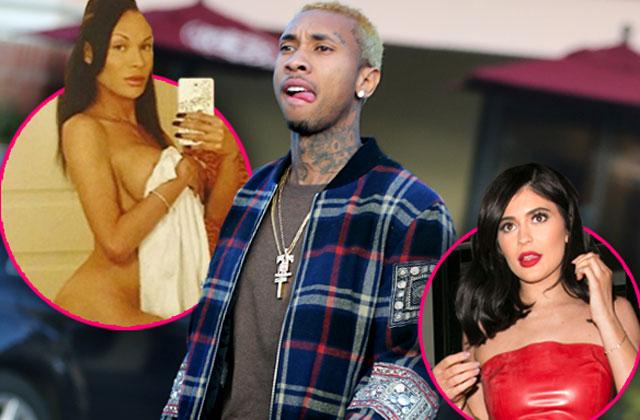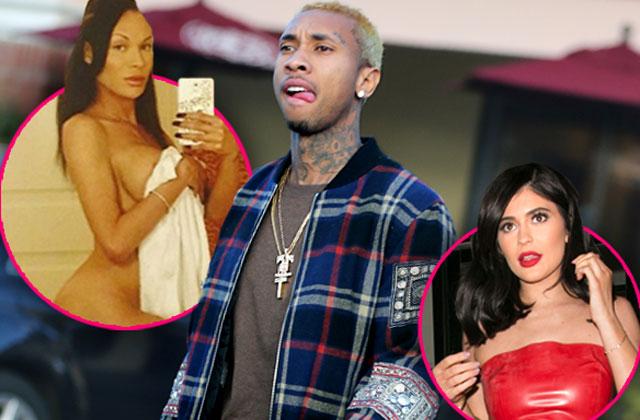 Mia Isabella has had enough! The transgender model, who claims she had a steamy affair with Kylie Jenner's boyfriend Tyga, is calling the rapper out. See screenshots of alleged text conversations between the two and get the inside scoop on the epic scandal that's rocking the Kardashian klan!
Article continues below advertisement
Mia Isabella showed no mercy this week on Instagram, sharing screen shots of an alleged conversation with Tyga, 25. "Seven months I stayed suffering and depressed protecting you while losing everything," she wrote alongside the photos. "I'm not taking any more L's for you f**k you."
"All this time all I asked while you and your team tried extort me into silence with threats and bribery was to tell the world I did nothing wrong," the model's rant continued. "Very simple, I didn't release anything and I NEVER threatened to release a sex-tape but you decided to let the world make me a villain and you the victim and you weren't. Truth is I didn't accept offers of money for silence or career opportunities I did it because you made reference of suicide and I cared too much about you to have that weight on my hands."
Article continues below advertisement
"People should know all the messages were real including this one," the explosive rant went on, even tagging the rapper's username handle. "And I bet you never told Kylie the truth like I told Colin and my ex fiance that we were cheating on them huh? I can face my mistakes with honesty can you? I was never checking for you yet you stayed chasing me like a puppy begging for treats with an appetite no piece of p***y can ever fill for you."
Article continues below advertisement
Later, Mia Isabella posted a photo of her hand flipping the bird — want to bet who that's for?
Article continues below advertisement
Kylie Jenner and Tyga keep the party going leaving the Republic Records party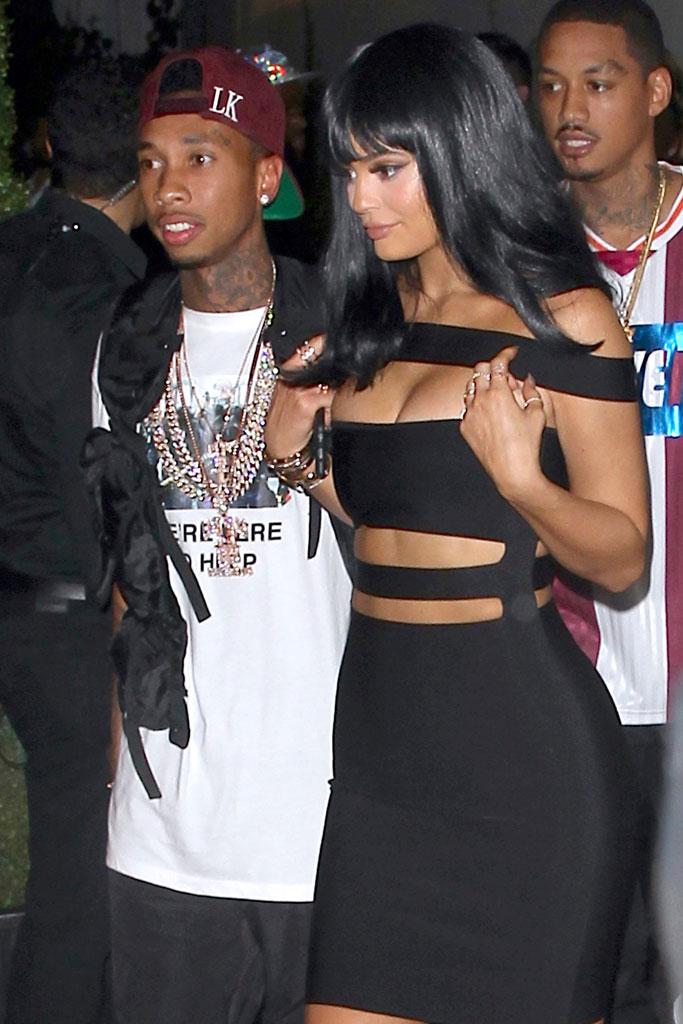 Article continues below advertisement
Tyga parties at Hyde Lounge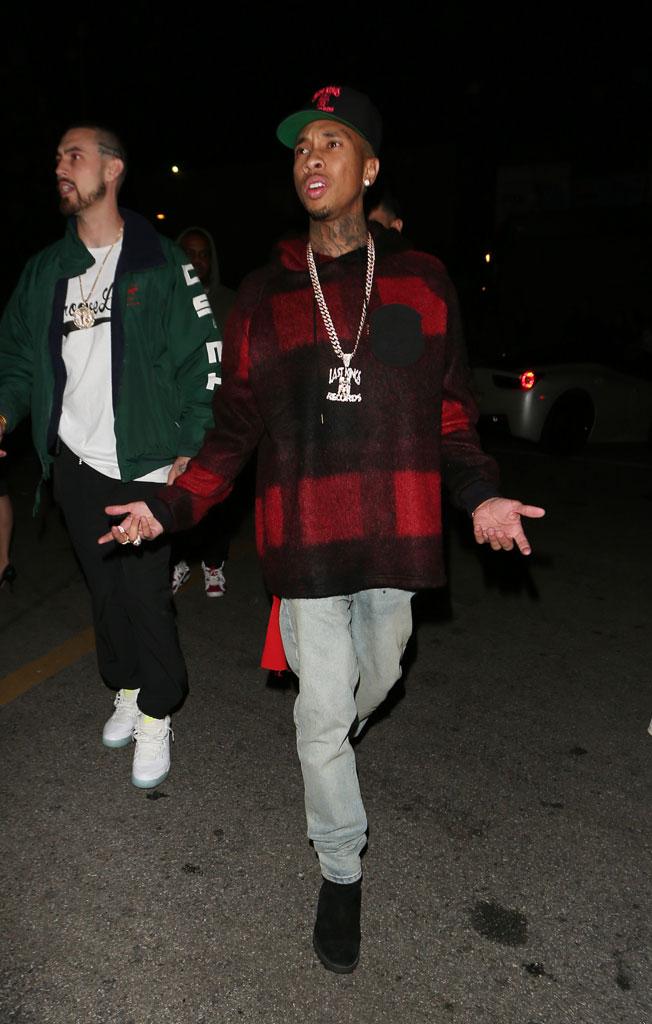 "Your bisexuality for women and Trans women is highly common in heterosexual men," the model went on, calling out Tyga's sexual preferences. "Own your sh*t so nobody can ever use it against you again. But I'm not hiding anything anymore & not carrying your shame its too heavy for me so HERE you can have it back now. I don't have to hide I've never lived in the closet that's your burden to carry. "
Article continues below advertisement
File: Mia Isabella attends the Transgender Erotics Awards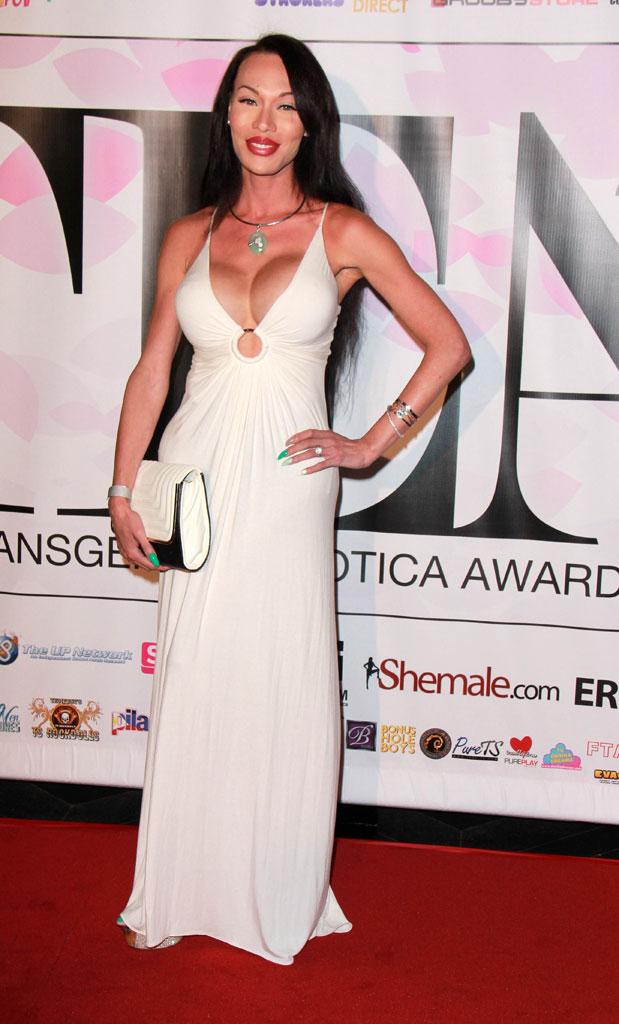 "Your lucky I don't sue your a** for everything you put me through but I won't because you don't have anything that I want all I want is my dignity so I'm taking it back," Mia Isabella concluded her post with a bang. "Happy 3.5 year anniversary an early Valentines gift for you <3 @kinggoldchains."
Article continues below advertisement
Kylie Jenner back to Leaning on Tyga after AMA's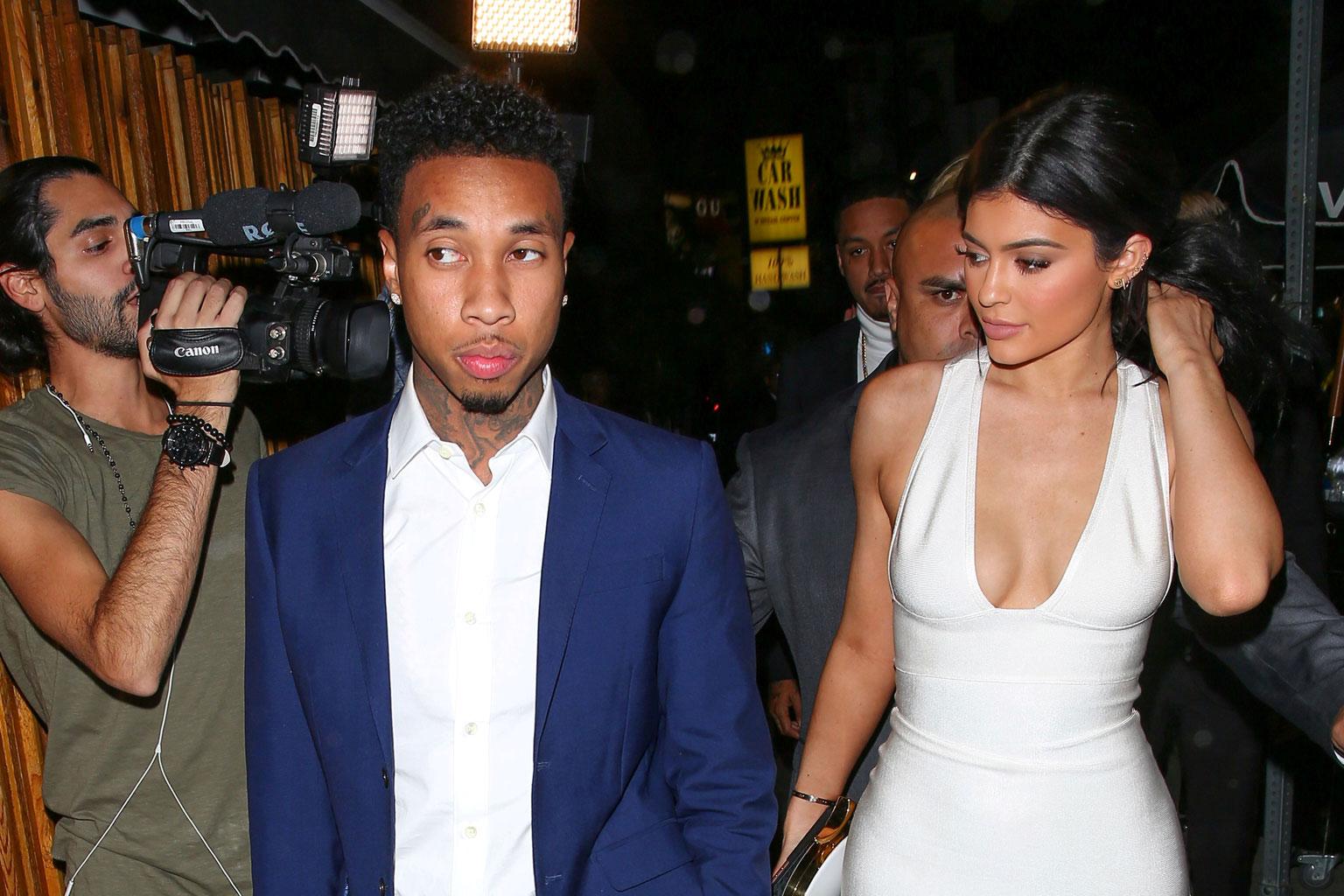 Article continues below advertisement
EXCLUSIVE: Tyga walking out of Banks Of America with his new hair color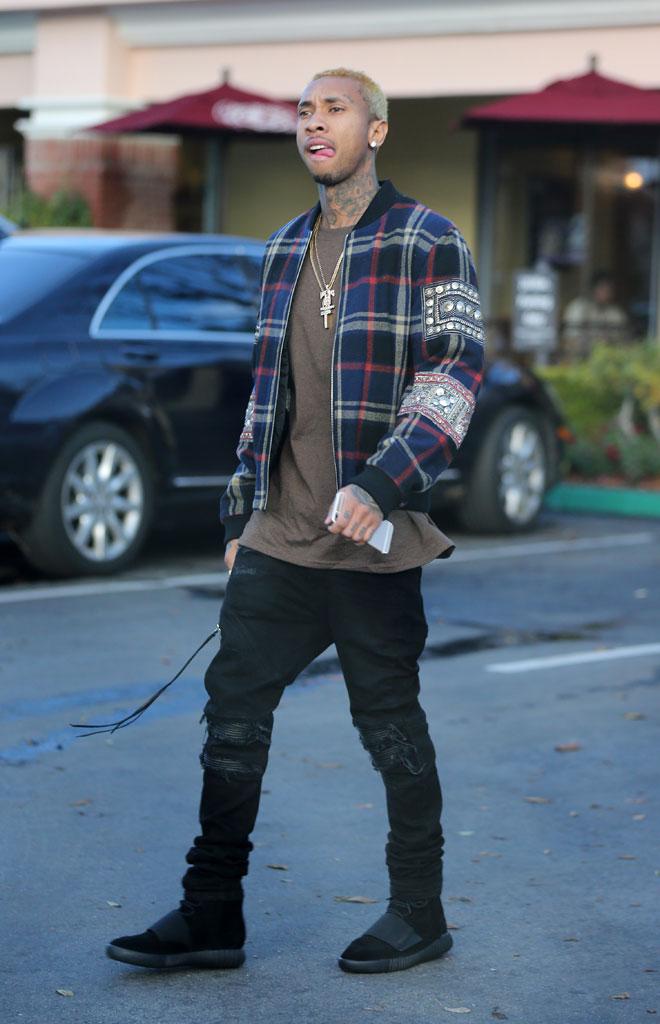 The question is: How will Tyga handle this most recent bash fest? Will he fight back with legal action?
Article continues below advertisement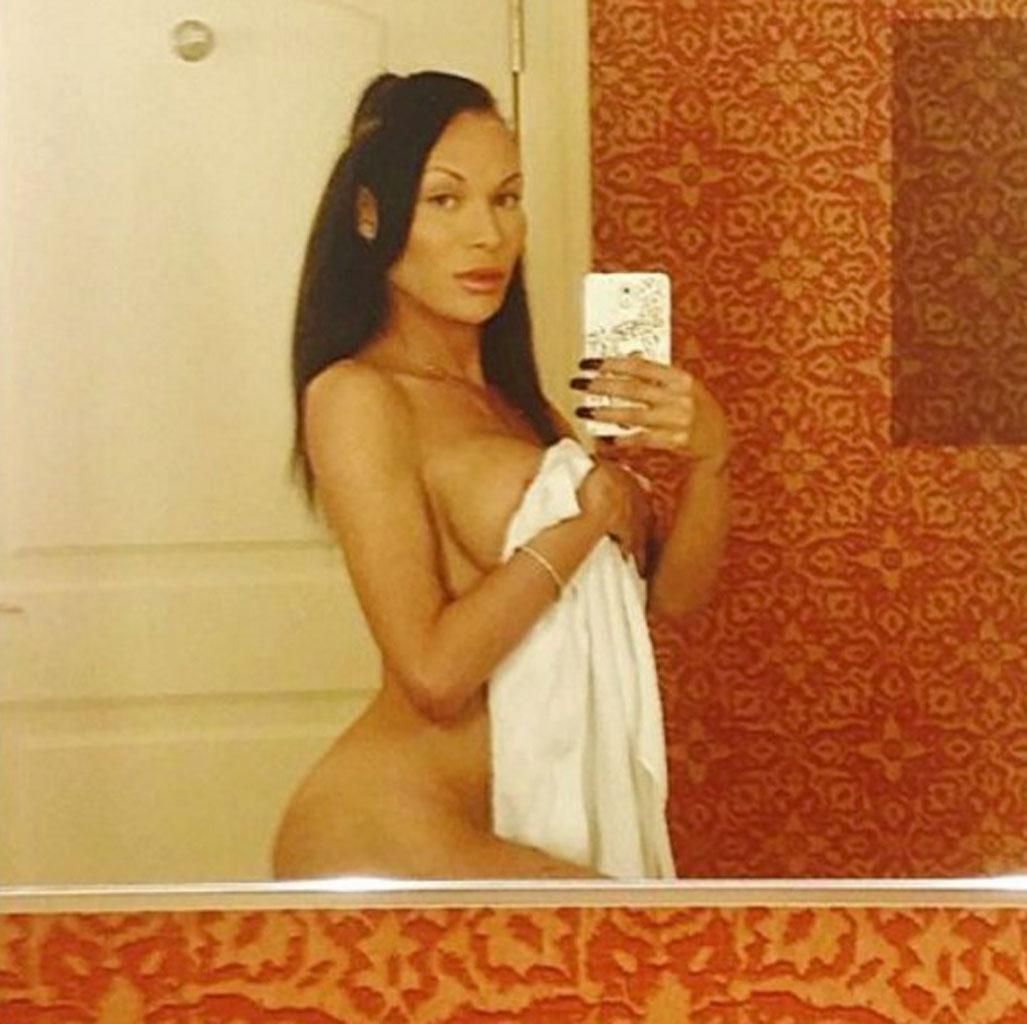 Do you think Mia Isabella is lying or telling the truth? What will Kylie do in response? Let us know in the comments below!