Kylie Jenner Heartbroken Again! Tyga's Transgender Tells All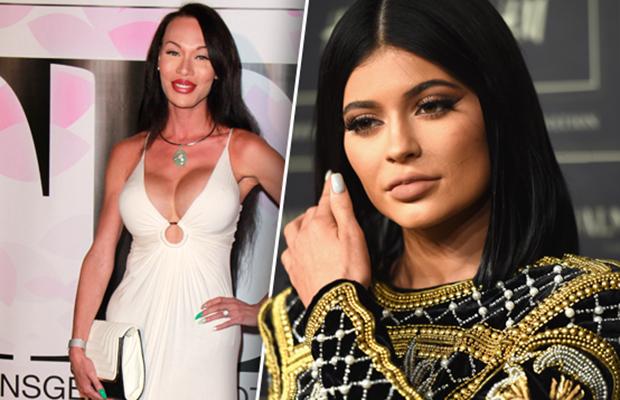 Will Kylie Jenner and Tyga make it to their New Year's kiss? Transgender Mia Isabella told RadarOnline.com the truth about rumors the KUWTK star might have reason to distrust her bad boy boyfriend.
It all started on Saturday, when 18-year-old Jenner sparked engagement rumors by sharing a photo on Instagram of her Christmas present from Tyga – a gigantic diamond ring.
However, the following day, Tyga's rumored transgender ex slammed Jenner on her own Instagram by posting an almost-identical diamond sparkler that she claimed the 26-year-old rapper gifted to her! Mia Isabella wrote, "Anyone can do that. He bought me one too except I've had mine for years."
Article continues below advertisement
It was an especially cruel dig since Blac Chyna pulled the same Instagram stunt after Jenner bragged that Tyga had bought her a watch — months after he bought a similar one for baby mama Blac.
But Isabella insists she was simply showing off her holiday bling.
"It was definitely not a slam towards Kylie Jenner," Isabella told Radar. "My life does not revolve around Kylie and Tyga."
As previously reported, Isabella claimed to had been intimately involved with Tyga for several years.
Although Tyga has strongly denied ever having an affair with Isabella, in September Isabella told Radar, "After I had moved to LA, I became single and we continued our friendship until it DID become romantic."
Regarding her ex-fling's current relationship with reality star, she added, "It's her life and relationship and I feel any good woman will stand by her man in good times and bad, that's how it's supposed to be."
Do you think that Kylie Jenner should break up with Tyga? Tell us your thoughts in the comments.