Take That Dr. Luke! Kesha Sings Thanks To Her Fans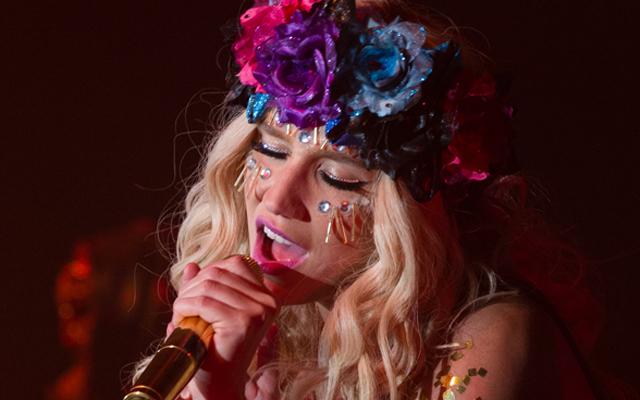 Kesha is locked in a brutal legal battle with Dr. Luke following her rape allegations against him and the outpouring of support prompted her to release a new video win which she sings thanks to her fans.
As RadarOnline.com reported, the "Tik Tok" singer fought to be released from her contract with Sony Music and Dr. Luke, born Lukas Gottwald, but a New York court ruled against her on Feb. 19.
The #FreeKesha movement has been supported by Adele, Reese Witherspoon, Taylor Swift and numerous other Hollywood superstars, as well as millions of fans on the Internet.
Article continues below advertisement
In response, Kesha's attorney, Mark Geragos, released a 30-second video of her singing her gratitude to fans on Friday.
"A special thanks to everyone who has had her back #animals," he wrote on Twitter about the video.
With her eyes downcast in the short video, Kesha sings the lyrics: "1, 2, 3, 4…Oh I don't know what I would do without you, oh no, I don't know where I would be without."
Kesha, who turns 29 on Mar. 1, followed up with a Facebook message about the tragic situation.
"All I ever wanted was to make music without being afraid, scared, or abused," she wrote. "This case has never been about a renegotiation of my record contract — it was never about getting a bigger or a better deal. This is about being free from my abuser. I would be willing to work with Sony if they do the right thing and break all ties that bind me to my abuser."
Dr. Luke has denied that he ever assaulted Kesha.