Jon Gosselin Admits He Doesn't Even Know What His Kids Look Like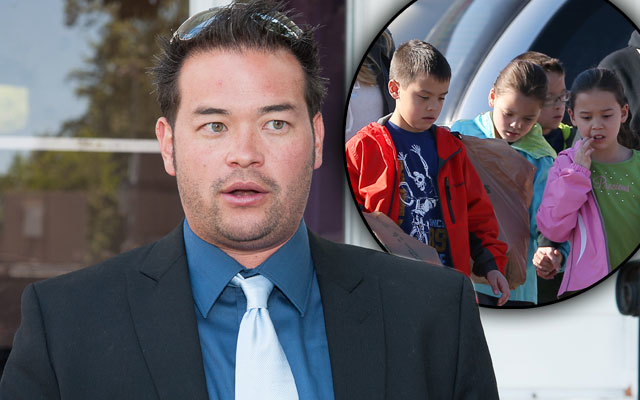 Jon and Kate Gosselin's war continues! This time, Jon has claimed that he doesn't even know what half his kids look like, because they refuse to visit.
Kate's ex has admitted that four of his eight children don't spend any time with him at all, and he blames their reality TV mom for their estrangement.
"I'm upset. I'm hurting," Jon told Us Weekly magazine.
According to Jon, twins Cara and Maddie, 15, and two of his 11-year-old sextuplets, Collin and Alexis, have dug in their heels and will not go stay with their dad in his rural Pennsylvania home.
Article continues below advertisement
As RadarOnline.com exclusively reported, Jon agreed to allow the kids on TV in order to avoid paying Kate any child support, although he insists he plans to seek joint custody when he can "gather the funds."
The former reality show star now watches TLC clips of Kate Plus 8 in order to see his four children. "I don't know what they look like," he told the magazine.
Jon blames his ex-wife for the situation, saying that she has been "telling the kids lies," but the mother-of-eight recently said that she is "trying to preserve the relationship he has with them."
Who do you believe: Jon or Kate Gosselin? Sound off in comments below.