Beyonce Catapulted Rihanna's Career Before Affair Rumors With Hubby Jay Z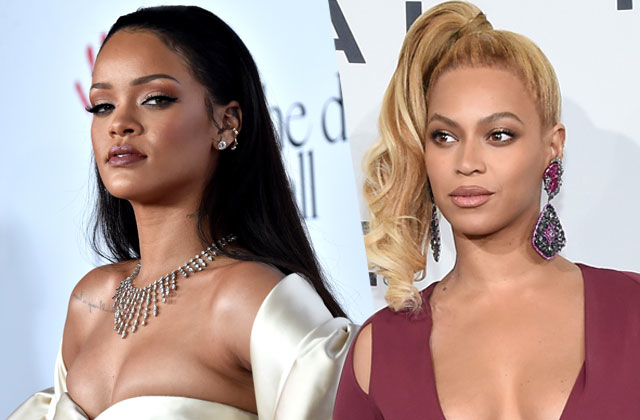 Jay Z, his wife Beyonce, and his music mentee, Rihanna, were famously entangled in a love triangle.
But before the romance drama, the rapper's better half was the Barbadian singer's biggest supporter, producer L.A. Reid reveals in his new tell-all, Sing To Me: My Story of Making Music, Finding Magic, and Searching for Who's Next.
At an industry showcase in 2005, Rihanna sang for an A-list audience including Jay Z and Beyonce.
Article continues below advertisement
Reid claims he only realized how big of a star Rihanna could become when the 34-year-old B'Day songstress spoke up on the budding star's behalf following the performance.
"That Rihanna girl," Beyonce gushed, according to Reid. "She's a beast!"
The admiration was mutual, the iconic producer claims.
When Rihanna first auditioned in Reid's office, she chose a Beyonce song for her opening number.
"I saw her determination," Reid recalls. "Her commitment."
A year later, as Rihanna, then just a teen, blew up the airwaves, rumors swirled that she was hooking up with Jay Z, 46.
Beyonce couldn't help but believe the stories, biographer J. Randy Taraborrelli wrote in his recent tell-all, Becoming Beyonce.
"Beyonce wasn't sure she could trust Jay when it came to his adamant denials," he writes. "She couldn't help but be skeptical."
According to the author, the longtime couple even got into a blowout fight at his New York City club, 40/40, over his stunning protégé.
The hostility lasted for years. In 2014, Jay Z and Beyonce's sister, Solange, got into their notorious spat in an elevator reportedly when the subject of Rihanna came up.