Presidential Election 2016
Exclusive
Inside Hillary's Efforts To Hide Bill's Sex Attacks — 'He Should Be Put In A Prison Cell'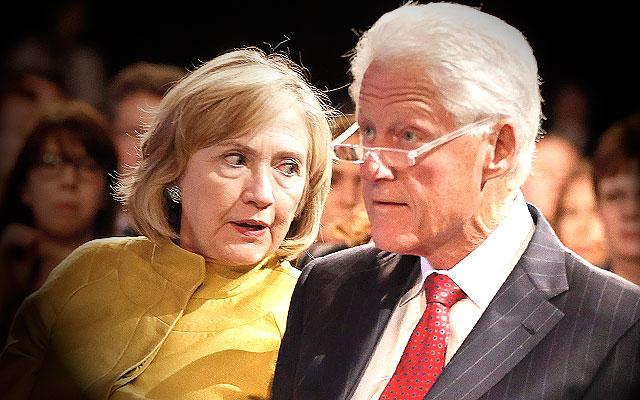 RadarOnline.com has learned Hillary, who claims to be the biggest supporter of women's rights of all the presidential candidates, repeatedly turned a blind eye when her horndog husband, Bill, was accused of sexually attacking females.
Victim Kathleen Willey, a White House volunteer who said Bill molested her in the Oval Office on the same day her husband committed suicide in 1993, blasted Hillary for supporting Bill against the countless shameful allegations.
Article continues below advertisement
"He should be put in a prison cell next to Bill Cosby," Willey told Radar. "And Hillary enabled his predatory behavior!"
Former Clinton aide Larry Nichols told Radar that Hillary, 68, helped hush up scandals to further her career. And in the new book The Clintons' War on Women, authors Roger Stone and Robert Morrow have linked Bill to a string of attacks dating back to the late 1960s. They branded the lust-crazed political leader, who won a scholarship to study in England, as "The Rhodes Scholar Rapist."
The writers claimed Bill was expelled from Oxford University for sexually assaulting a 19-year-old coed he picked up in a pub.
Then in 1972, a 22-year-old Yale University student reportedly told police that she was sexually attacked by Bill, but no charges were ever filed.
Two years later, a female student at the University of Arkansas complained that she was cornered in a room and groped by Bill, who was a professor at the time.