Eliot Spitzer's Ex Advised To Take STD Test After Hooker Assault Scandal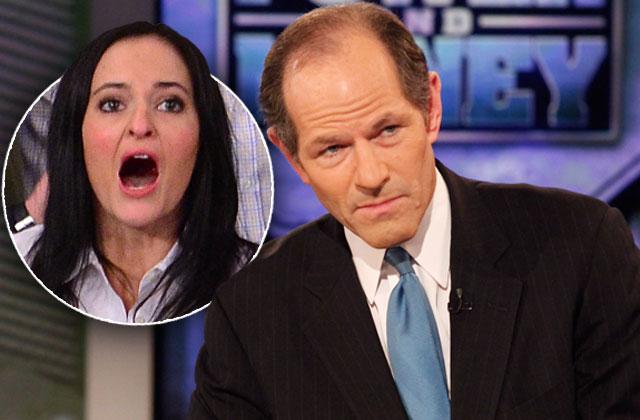 Eliot Spitzer may have claimed that ex-girlfriend Lis Smith is "the love of my life" on Monday, but the former governor's latest hooker scandal says otherwise.
As Radar reported, the 56-year-old, who famously stepped down following a shocking prostitution scandal in 2008, was accused of choking former hooker Svetlana Travis, 25, in the Plaza Hotel over the weekend.
Spitzer's declaration of love for Smith was released in a statement Monday morning, shortly after the "Client 9" politico was accused of assault.
Article continues below advertisement
After conducting an investigation, cops shared their belief that Travis began a relationship with Spitzer two years prior, citing evidence suggesting the former governor was her "sugar daddy."
Unfortunately, that's around the same time that Spitzer was dating Smith, 33, who sources say was completely unaware of his alleged straying.
"This was not an open relationship," one insider told the New York Post.
Now, friends close to Smith have urged her to get tested for STDs, despite Spitzer denying any overlap between the two women.
Though the NYPD opening an investigation under the leadership of Chief of Detectives Robert Boyce, Spitzer has yet to be charged with a crime.
Lis has not responded to requests for comment.