Comedian Paul Rodriguez Slams Will Smith: 'I'd Never Work With Him Again'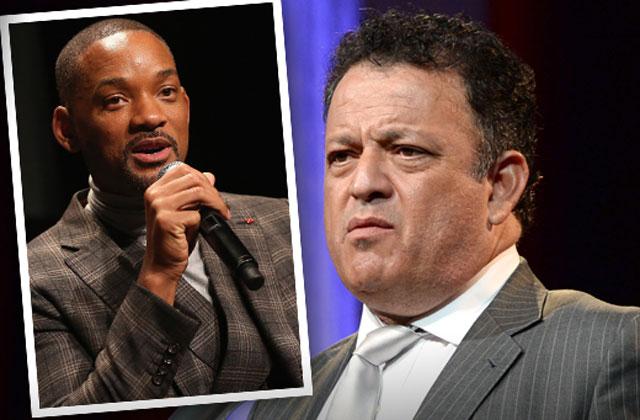 Will Smith may be one of the world's favorite actors, but not everyone is his biggest fan. Comedic actor Paul Rodriguez threw major shade at the Concussion star during a recent interview on San Diego radio station KIOZ, New York Daily News reports.
"I've done a couple of films with him and this time we didn't end up so good," he said, commenting that they starred together for 2001's Ali. "I'd never work with him again, he was an a**hole."
Article continues below advertisement
The actor and activist then told a story of Dr. Ferdie Pacheo, Muhammad Ali's former physician, who entered Smith's dressing room on set one day to complain about Rodriguez — and ultimately changed everyone's experience on the film for good.
"It escalated to the point where he started using the n-word to Will — all this is true — and the police had to come escort him off the set," Rodriguez claimed. "So from then on, Will never looked at me the same."
"He started saying just really offensive stuff to me," the comedian continued, adding, "There was no cause to insult me or berate me."
When pressed further about the real cause behind Smith's allegedly disrespectful behavior, Rodriguez shrugged, "Maybe the steroids he was using to beef up?"
Though he "didn't know that for a fact" if Smith was on steroids throughout filming, Rodriguez thought it strange that he bulked up so quickly.
"I have nothing praises as far as the actor and his talent and everything, but how he treated me? Not cool," Rodriguez concluded of the situation.
Do you think Paul is telling the truth? Let us know in the comments below!