Camille Cosby Must Give Deposition — But Can Refuse To Answer Marriage Questions!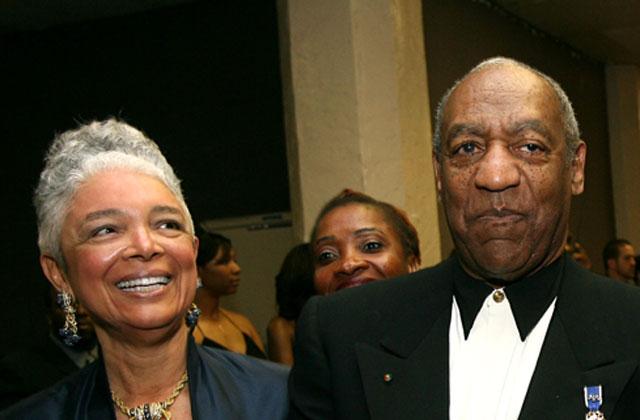 Bill Cosby's wife Camille, 71, will be forced to answer at least some questions regarding the comedian's defamation lawsuit, which accuses him of sexually assaulting seven different women over the course of several decades.
As RadarOnline.com reported, Bill, 78, is currently free on $1 million bail after he surrendered himself to Pennsylvania police Dec. 30.
"This is a difficult issue as there is very little authority directly on the subject," U.S. District Judge Mark Mastroianni wrote on Thursday of his ruling. "The court concludes that the marital disqualification rule does apply to deposition testimony. Deponent, when appropriate, may refuse to answer deposition questions which call for testimony prohibited by the rule and not falling within an exception."
Article continues below advertisement
"The court will not quash the deposition subpoena and will not issue a formal protective order," he continued.
Though Camille must speak at the highly anticipated court hearing, Cosby's team considered Judge Mastroianni's decision to be a victory.
"Critically important decision by the Court today," the comedian's spokesman, Andrew Wyatt, released in a statement shortly after the ruling, "agreeing with Mrs. Cosby's appellate argument, affirming the confidential nature of and protection afforded to marital communications."
Meanwhile, attorneys representing the seven alleged victims remain confident as well.
"We intend to get that important information when we take her deposition," Joseph Cammarata, attorney to the accusers, stated of proving Bill's guilt.
The deposition is currently scheduled for Feb. 22 in Springfield, Massachusetts.