Gimme Back My Porn! Clinton's Pedo Pal Demands Feds Return 'I Love Lesbians' Video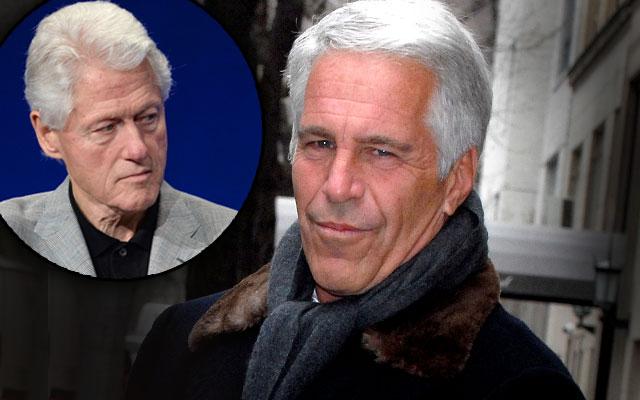 Did prison really reform Bill Clinton's pedophile pal, Jeffrey Epstein? He served just over one year in jail after pleading guilty to a minor prostitution charge, but even before he got out, RadarOnline.com has learned, the sicko sex freak demanded feds return his porno collection!
The registered sex offender filed a motion to have his seized property returned shortly after the conclusion of his 2008 criminal case. He would not be released from prison until the next year.
Article continues below advertisement
The court documents state, "No legal justification exists for the continued impoundment of Jeffrey Epstein's personal property. The Defendant is entitled to the return of all the personal property listed."
The search warrant executed on October 20, 2005, among the items seized were, a black framed photo of a nude girl, and several videotapes including the title, I Love Lesbians Four, which was taken from the master bedroom.
Among the items eventually returned were 8 mm tapes, floppy disks, and portable zip drives.
The motion was filed on July 21, 2008, but surfaced recently as part of a lawsuit filed by two self-proclaimed Epstein victims.
The women sued the United States government after claiming they were not alerted by the feds about a sweetheart plea deal Epstein reached in his criminal case.
Epstein continues to be an embarrassing blemish for Bill and Hillary Clinton, especially as Hillary's presidential campaign heats up. Former U.S. President Bill, 69, once traveled to Africa on Epstein's plane, among at least ten other trips, and was publicly associated with the billionaire before cutting ties with him after Epstein's 2008 arrest.