Big Ang's Sad Last Words Revealed: 'I Want To Go Home'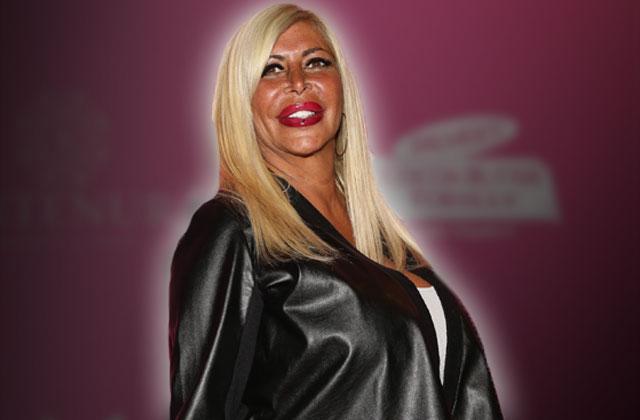 The reality world is ringing with the sad news that Angela "Big Ang" Raiola passed away in the early hours of Feb. 18.
But prior to her death, RadarOnline.com has exclusively learned that the 55-year-old Mob Wives star shared some sad words with her family from her hospital bed.
"The last time she spoke was yesterday," Raiola's sister Janine Detore told RadarOnline.com. "She just said she wanted to go home. It was very hard."
Article continues below advertisement
As RadarOnline.com previously reported, Raiola died in the hospital at 3:01 AM surrounded by friends and family after losing her battle to throat and brain cancer.
But according to Detore, Raiola was initially hospitalized this week because of a bad case of pneumonia.
"She came down pneumonia last week," Detore explained. "She went to the hospital last week for it, but she got better and came home on Friday."
"Ang was ok, and then she got pneumonia again Sunday," Detore said.
Monday, Raiola was rushed to the ER.
"I called an ambulance Monday for my sister," Detore said. "That's when she went in. They took her around 11 AM Monday."
Neither Raiola nor her sister thought this would be the last time she would be home.
"She got in the ambulance and said, 'I'll see you later,'" Detore said. "Nothing was going through my mind."
But then on Wednesday, Detore got called to the hospital.
Article continues below advertisement
"They told me I had to come," she said.
And when she got there, her sister was on her death bed.
"I never thought I was going to walk into this, and that's what I walked into," she said.
"Her pneumonia was her death, and the cancer was so aggressive," Detore continued.
Raiola didn't suffer in the end though.
"It was so quick," Detore said. "It was very peaceful. We were playing her favorite music. We were telling her how much we love her and how mommy and daddy were waiting for her."