FBI On The Case! Feds Probe Scalia Death Ranch As Conspiracies Grow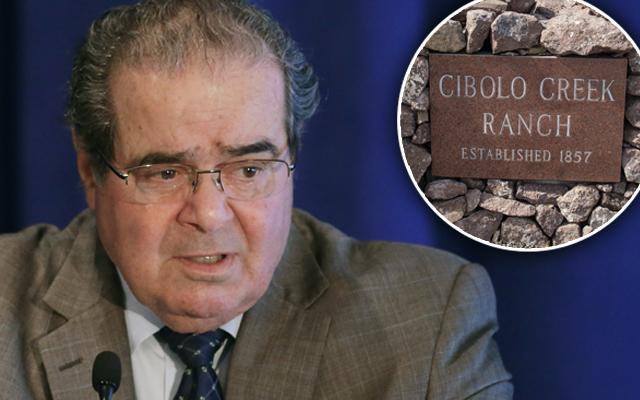 As conspiracies surrounding the death of Supreme Court Justice Antonin Scalia continue to mount, RadarOnline.com has uncovered what is happening at the judge's Texas death ranch.
According to an insider, guests and staff at Cibolo Creek Ranch have been grilled by the FBI, after Supreme Court Justice was found dead at the upscale property outside of Marfa.
Ranch owner John B. Poindexter discovered Scalia had died in his sleep, after he missed breakfast with the group. Conspiracy theories immediately began circulating after the family requested an autopsy not be done. Many have pointed out that the staunch conservative, appointed to the Supreme Court by President Ronald Regan, had declined a security detail for the trip.
Article continues below advertisement
But according to an insider, "The FBI was brought in, and questioned the staffers, and guests that were on site. Everyone was cooperative. Mr. Poindexter was very upset that Justice Scalia had passed away. There is absolutely no reason to suspect foul play."
Meanwhile, in a morbid twist, interest in the property has skyrocketed since the chilling incident.
"People that had never heard about Cibolo Creek Ranch are calling, and requesting to stay in the suite that Scalia was in. There have also been requests from the media to be allowed on the grounds," the insider added.
Justice Scalia's body will lay in repose at the Supreme Court, and President Obama will pay his respects with First Lady Michelle Obama on Friday, but they won't attend the funeral on Saturday.
Vice President Joe Biden will attend the funeral, however. President Obama's press secretary refused to reveal why he wouldn't be at the service.
Story developing.