President Obama's Father Talked About Putting Him Up For Adoption, Book Claims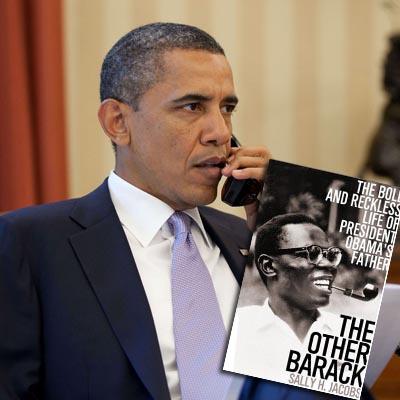 By Adam S. Levy - RadarOnline.com Staff Writer
President Barack Obama's father, Barack Obama Sr., told a college adviser in 1961 that he was going to put his unborn son up for adoption, a new book called The Other Barack: The Bold and Reckless Life of President Obama's Father claims.
According to the book's author, Boston Globe reporter Sally Jacobs, an official for what was formerly the U.S. Immigration and Naturalization Service told her the elder Obama informed a school adviser at University of Hawaii of his intentions during a meeting in 1961.
Article continues below advertisement
Barack, Sr. was 24-years-old at the time and a sophomore at the University of Hawaii.
Jacobs said the official told her that the president's father told the adviser that he and his wife Ann Dunham were expecting, "and although they were married, they do not live together and Miss Dunham is making arrangements with the Salvation Army to give the baby away."
Jacobs says in the book that the elder Obama's declared adoption intentions might have just been a smokescreen to extend his foreign student visa.