Lamar Odom's Kids 'Very Upset' NBA Star Didn't Visit Them During NYFW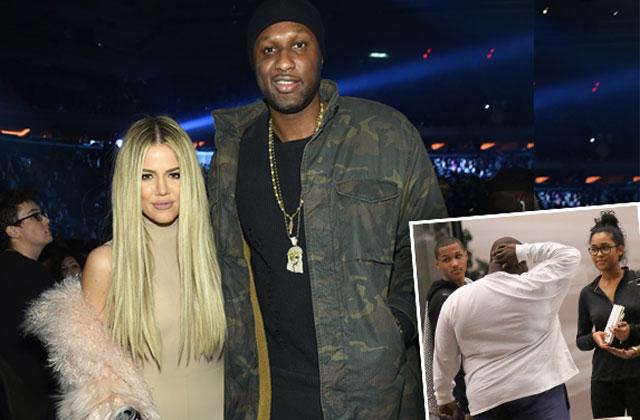 Lamar Odom made a big debut during New York Fashion Week, the star's first public appearance since he was found unconscious in a Nevada brothel last October.
The former NBA player stuck by estranged wife, Khloe Kardashian, throughout Kanye West's controversial Yeezy 3 fashion show last week, seemingly happy and healthy.
Though many fans were glad to see the 36-year-old on his feet again, Odom's teenage children, Destiny and Lamar Jr., were reportedly "very upset" that their dad didn't bother to visit them on his trip to the Big Apple.
Article continues below advertisement
"He didn't see his kids when he was in NYC and the kids were upset," an insider told Us Weekly.
However, according to the magazine, the reason Odom stayed away from his kids, whom he had with ex Liza Morales, was actually embarrassment.
"They were supposed to come out and see him, but Lamar has been embarrassed to call them and they are angry," the source continued of the situation.
Though Odom spent Christmas with his brood this year, it seems the former NBA star hasn't made any visits since.