In Danger? Lamar's Former Coach Fears 'What Might Happen If Things Fall Apart Again' With Khloe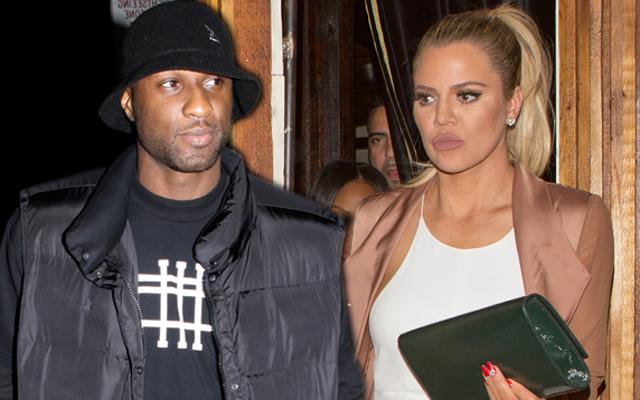 Despite Khloe Kardashian's best efforts to appear the supportive ex, Lamar Odom's former basketball coach, Jim Harrick, insists that the couple is definitely not reconciling — at least not yet.
"I know Khloe and Lamar are on hold right now," Harrick, who has known Odom for more than 20 years and recently visited him in L.A., told Heat. "He's still living in a rehab facility."
As RadarOnline.com reported, Kardashian, 31, has made a very public performance of caring for 36-year-old Odom four months after his near-fatal overdose in a Nevada brothel, even though she recently rendezvoused with French Montana. On Super Bowl Sunday Kardashian posted shots of her hike with Odom.
Article continues below advertisement
"I worry what might happen if things fall apart again with Khloe," warned Harrick, 77. "Lamar's really concerned about the future and what's going to happen next. I'm just trying to be a friend. Lamar's grateful for the support. You know who your friends are when stuff like this happens."
"The concern now is getting him healthy and back to normal. He's not himself yet," insisted Harrick.
"All his kidneys and lungs and everything have come back to normal. He's lost a bit of memory and was forgetting things. I wouldn't say he's 100 percent, but slowly he's getting better. We're taking it day by day."
Do you think Khloe is toying with Lamar's emotions, or is her support necessary to get him back on track? Sound off with your thoughts in the comments below.