Yolanda Foster's Flirty Naked Bedroom Selfie --- Dating Again After Divorce?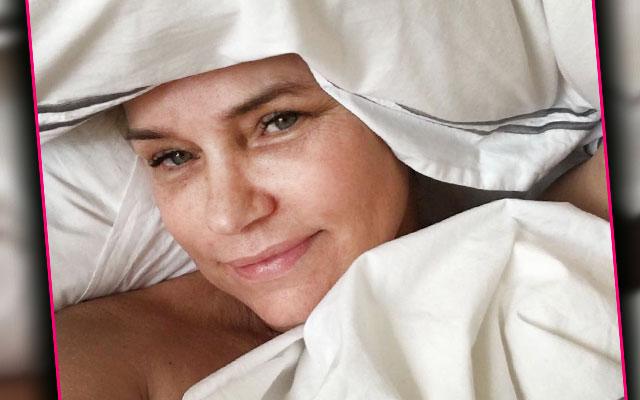 It has been less than a week since Real Housewives Of Beverly Hills star Yolanda Foster officially filed for divorce from her husband, David Foster, but this former model has already begun to look toward her future --- and what better way to do so than to post a flirty bedroom selfie!
In the photo posted to Instagram, Foster appears to be naked as she lies in bed --- wearing little more than dark lashes as she seductively looks into the camera. In the caption, she wrote, "Just because some ppl are done with your journey, doesn't mean your journey is done........" A timely message so shortly after her court filing.
Article continues below advertisement