Yolanda Foster Throws Out Old Clothes, Learns To 'Let Go' After Divorce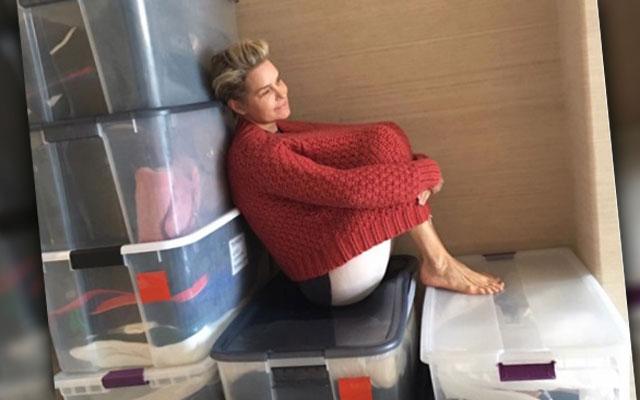 Yolanda Foster has taken on the New Year in strides, sticking to her resolutions and maintaining her positive presence on Instagram.
The Real Housewives of Beverly Hills star went through her closet this weekend, purging old clothes and freeing up space for new attire — a difficult task for any woman.
"If you have not worn it in the past year, it's probably time to PASS IT ON........ #NoteToSelf #LettingGoOfTheOld #BackToLifeBackToReality 2016," she captioned a photo of herself sitting on top of her boxes of clothing.
Article continues below advertisement
It's out with the old and in with the new for Yolanda in 2016!