Naked At Gunpoint! Porn Star Sasha Cream Reveals Raunchy Robbery At Atlanta Hotel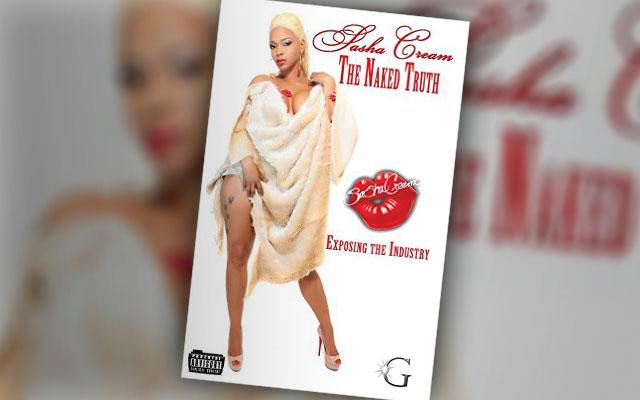 Take one gun, thousands in cash, two naked women on the run, and you've got the weirdest and wildest true crime story of the year! Porn star Sasha Cream and a friend were held up at gunpoint in an Atlanta hotel lobby and she exclusively spoke with RadarOnline.com about the harrowing incident.
When news reports broke about the crime, Cream and her friend were described as "escorts," "hookers," or "prostitutes," who had a deal go wrong when the client pulled a gun on them and ran off with almost $4,000 in cash, but she set the record straight with RadarOnline.com about the true details from the situation.
Article continues below advertisement
"This was just a case of Sasha in the wrong place at the wrong time," the XXX star told RadarOnline.com. Cream claims she counts Khloe Kardashian's ex French Montana and Cee Lo Green as her former hookups, as well as Bow Wow and Soulja Boy too. Cream's high-profile career is managed by Tara Thomas with the Thomas Agency and her publicist is Lisa Jackson.
She told RadarOnline.com that it was only nine o'clock in the morning at the Atlanta Marriott Buckhead Hotel and Conference Center on New Year's Day where they had rented a room after partying the night away. Her friend was naked and Cream said she was sitting on the bed in only her bra and panties.
"My girlfriend had a guy come up to our room. In the midst of the guy coming in to see her, another guy forced his way into the room and he had a gun," she claimed.
"It was just a whole big old mess," she said, and claimed the intruders were clearly not professional criminals.
"They were silly. They were cracking jokes. They were just some idiots. I don't think we were targeted," she said. "I don't think they knew they were robbing Sasha Cream. Only one had a gun, but he kept dropping it. I don't know if they were just some idiots or nervous. They kept passing the gun back and forth to each other."
Article continues below advertisement
Cream said that while they gave the guys $4,000 cash and some jewelry, including a Louis Vuitton bracelet, the robbers weren't very smart.
"We had about $30,000 worth of stuff hidden under the mattress that they didn't get!" she laughed.
As soon as they guys left the room, Cream said she and her friend chased them down to try and get their stuff back.
"Of course we followed them out of the room. We were screaming like hell," she recalled. "The people that came out of their rooms seemed more upset about seeing two naked ladies than worrying about the guys who had just stolen stuff."
Cream said when the cops arrived they questioned the situation.
"They asked me my name. They asked 'Are you girls escorting or prostituting?' and I told them I'm a very well-known dancer and porn star adult entertainer. I am a very well-known entertainer in the stripping community."
She continued explaining that this particular time she was not getting paid for sex.
"Yes, I have escorted in the past but that's not today. The cops googled my name and found one of my ads on sugardaddies.com and I said I am an adult entertainer, I never admitted to being a prostitute or an escort," she insister.
Article continues below advertisement
The star of Da Dirty Booty Shake #3 and Mandingo Rocks That Ass told RadarOnline.com that she had a copy of her book, Sasha Cream: The Naked Truth, in the room and told the police officers "I'm a published writer. I'm a vixen model."
Cream said the investigation is still open because the guy who originally called her friend to come to their hotel room used a disposable phone.
"They're so stupid they called us back the next day," she claimed. "They asked if we were available to see them the next day! They were some idiots."
Despite losing the cash and some jewelry, Cream was relieved it ended quickly. "I'm just thankful that they didn't hurt us or recognize who I was," she said. "The situation could have got out of hand."