Yolanda's Nightmare! Foster's Ex Mohamed Hadid Hit With Shocking Criminal Charges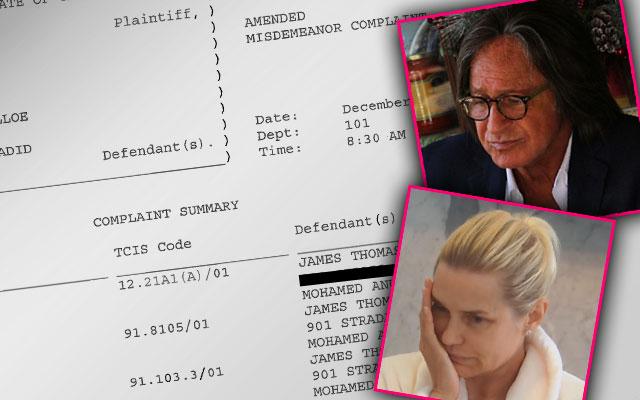 After battling Lyme disease and a nasty divorce, Yolanda Foster has been hit with another bombshell: RadarOnline.com has learned that her ex-husband and confidant, Mohamed Hadid, has been charged with three misdemeanor counts related to the development of a Bel Air mansion — and he's facing more than a year behind bars if convicted!
According to court documents obtained by RadarOnline.com, the Los Angeles City Attorney's office formally charged Gigi Hadid's dad with illegal use of land, building without a permit and failure to obey orders from the Los Angeles Department of Building and Safety.
Article continues below advertisement
The development of the Bel Air mansion, dubbed the Starship Enterprise by neighbors, has outraged locals because of the 30,000 square feet size.
In September 2015, construction on the project was ordered halted after Joseph Horacek, who lives below the mansion, said it had destabilized the hillside.
Hadid, 67, was told to remove a non-approved theater and guest rooms below the swimming pool. He appealed the decision and was denied.
The case is ongoing.
In recent months, Hadid has been a rock for his ex-wife Foster, 51, as she continues to struggle with Lyme disease, and her split from husband, David Foster, 65.
But as RadarOnline.com reported, Hadid's fiancée, Shiva Safai, is not jealous in the least.
Brunette model Safai "absolutely isn't threatened by Mohamed's relationship with Yolanda," an insider told RadarOnline.com. "She is very comfortable in her own skin and has no reason to not trust Mohamed. She knows that their three grown children benefit from Yolanda and Mohamed getting along, and that is what matters. Any other woman would be intimidated by Yolanda, and the history she has with Mohamed, but not Shiva."