'Making A Murderer' Lawyer Ken Kratz Makes Suspicious Hand Signal In Courtroom Video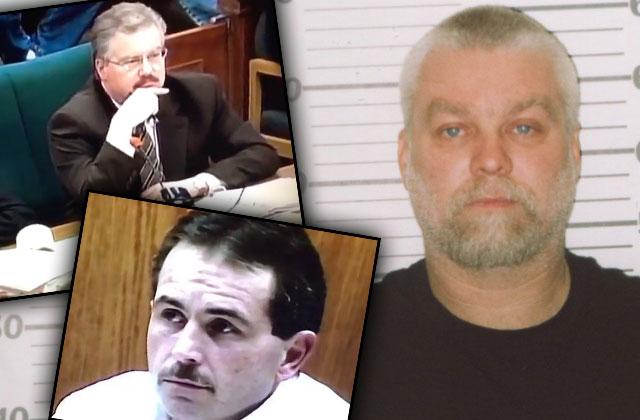 Theories continue to swirl around the popular TV docuseries Making A Murderer, and this week, new video evidence seems to reveal more of the story.
In a clip featured on The Mirror, Ken Kratz, the former district attorney of Calumet County who oversaw the majority of Steven Avery's case after he was arrested on suspicion of murder in 2005, appears as if he is signaling a witness on the stand in court.
Article continues below advertisement
Upon its Netflix debut, the documentary was met with an outpouring of support for Avery and his nephew, Brandon Dassey, whom many believe were framed for the murder of Teresa Halbach.
As video footage reveals, during the questioning of Scott Tadych, Avery's brother-in-law, Kratz can be seen subtly moving his finger across his lip in what some believe was a deliberate manner.
Making A Murderer fanatics soon interpreted the clip based on recently developed conspiracy theories, believing the movement to be a signal to stop Tadych from speaking any further in his testimony.
Tadych had been recounting his alibi, claiming that Avery's nephew, saw him leave the Avery Salvage Yard before the murder of Teresa Halbach allegedly took place.
Watch the Video on RadarOnline.com:
Following the release of Making A Murderer, Avery has made multiple television appearances, and has been offered book deals.
Meanwhile, in an effort to clear his name, and bring an end to the speculation of wrongdoing during the case, Kratz is reportedly working on a book proposal, which he plans to shop to publishers.